Market News
Bootcamp at The Bourse
Posted on: August 3, 2020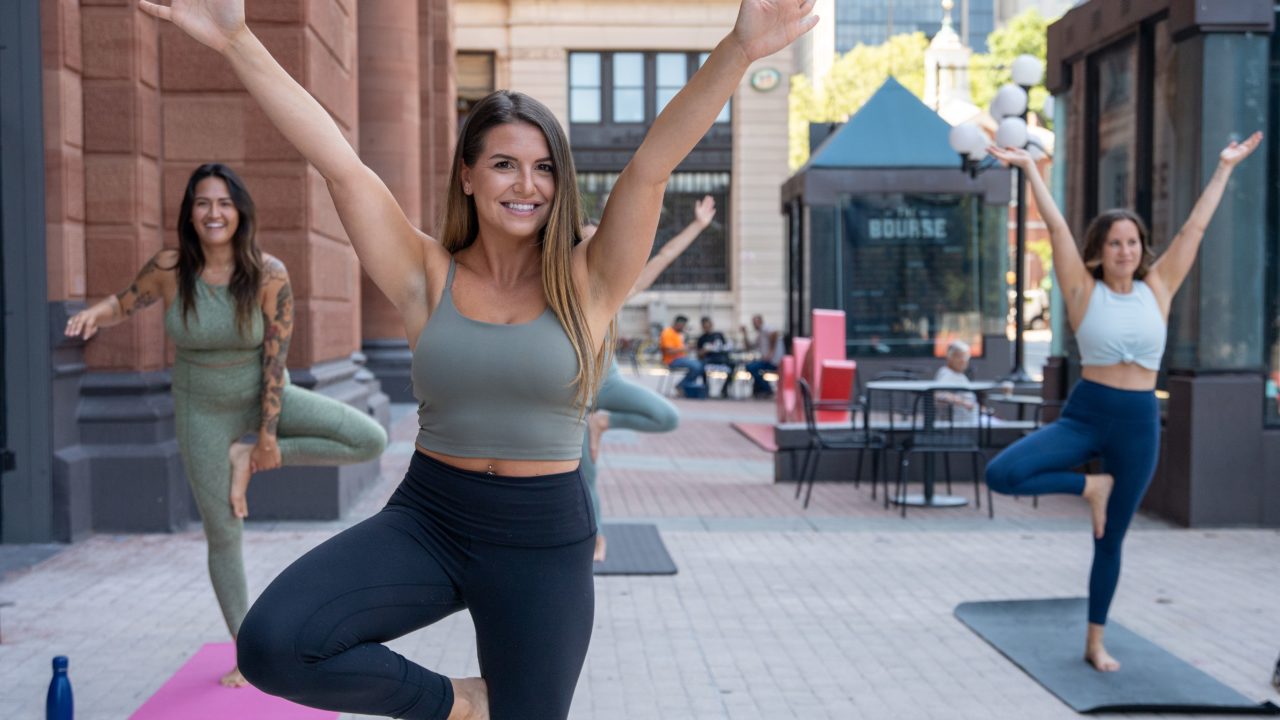 Good things come to those who sweat.
Join us every Saturday morning from 9-10 am on our 5th Street patio for Bootcamp at The Bourse! We have teamed up with Jackie from JaxFitness to bring a variety of classes for you to choose from. Whether you want to find your inner zen in a yoga session or are ready to dance your heart out in Zumba, there is a workout for everyone! After your workout, you will receive a voucher to get a Bloody Mary or mimosa from our friends at Grubhouse!
Tickets are $10 and include a 60-minute workout along with a drink voucher.
---
SCHEDULE:
August 15th – Booty, Core, and More! 
Low Impact Exercises that target your best assets
August 22 – STRONG by Zumba
Combine body weight, muscle conditioning, cardio and plyometric training moves synced to original music that has been specifically designed to match every single move
August 29 – Yoga
Strike your best warrior pose to relieve stress and find balance within
September 5th – HIIT (High-Intensity Interval Training)
Moderate-High Impact with timed intervals to push you to your full potential HIIT
September 12th – Yoga
Whether you are a beginner or yogi master, you'll find your chi in this Vinyasa Flow Class
September 19th – Strength and Burn
 Moderate-High Impact to tone the legs, butt, arms, and core
September 26th – Pilates 
 Low Impact class to length and tone the full body
---
We are following all local and state guidelines for safe operations. These include but aren't limited to:
Social distancing markers will be measured to ensure that guests remain at least 6 feet apart. 
Guests and instructors are required to wear mear masks at all times while on-site, except when exercising outdoors if all guests remain at least 6 feet apart. 
Hand sanitizer and additional cleaning materials will be supplied for guests' convenience.