Market News
Breakfast Bootcamp: Sun's Out, Buns Out
Posted on: June 21, 2019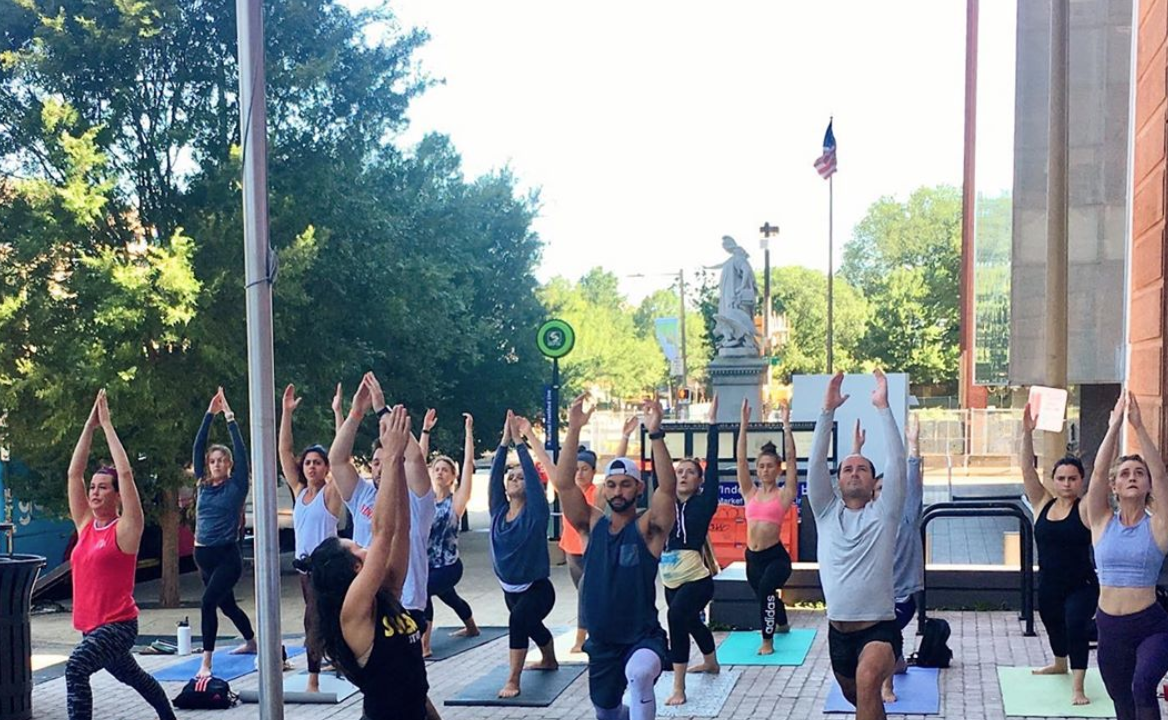 We are celebrating the first official weekend of summer with the launch of our new Breakfast Bootcamp series. Join us on the patio at 5th street for a 60-minute yoga class every Saturday from 9AM-10AM from now until Labor Day. Tickets are $5 and all proceeds will be donated to local charities.
After your sweat session, ticket holders can roam the food hall and grab complimentary brunch from our rotating featured vendors. The line-up includes:
June 22th through July 20th: "Sun's Out Buns Out with Barry's Buns" Ticket includes any sticky bun and 16-ounce coffee.
July 27th through August 17th: "NOM-aste with Grubhouse" Ticket includes the choice of a Bloody Mary or breakfast sandwich.
August 24th through September 7th: "Avo-Cardio with Mighty Melt" Ticket includes avocado toast.
Grab your tickets for the next four weeks of class here.