Market News
Commit to Be Fit: Thursday Bootcamp Series at The Bourse
Posted on: May 4, 2021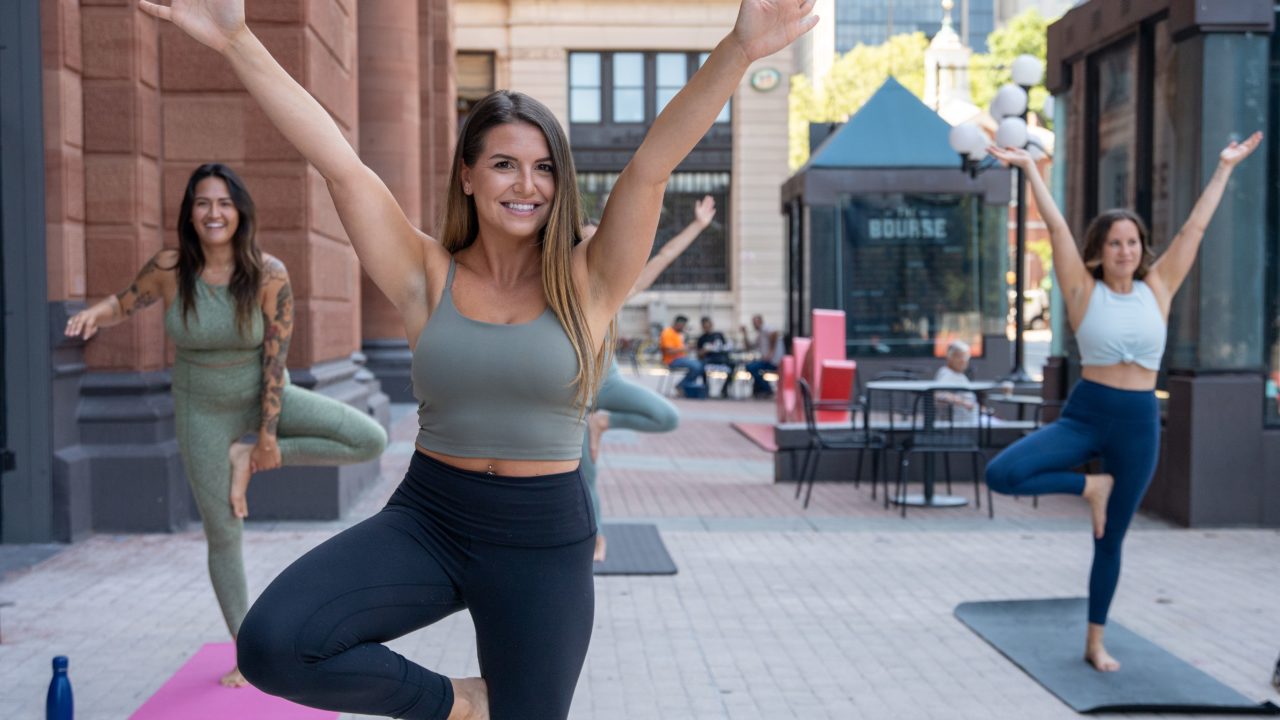 Exercise? I thought you said extra fries!
Lucky for you, you can have both.
Join us every Thursday in May from 5:30-6:30 pm on our Fifth Street patio for Bootcamp at The Bourse! We have teamed up with Jackie from JaxFitness and Kelsey from Kelstar Kardio to bring a variety of classes for you to choose from. Whether you want to find your inner zen in a yoga session or are ready to pump up your heartrate in a total body conditioning class, there is a workout for everyone. Bootcampers are invited to enjoy snacks and refreshments from select food hall vendors after their class.
Tickets are $10 and include a 60-minute workout and a drink voucher for a hard seltzer from Freebyrd for adults ages 21+.
Each class is BYOM (bring your own mat) and two of the four classes (*Strength and Burn on 5/6 & Yoga Fire on 5/27*) are BYOW (bring your own weights).
BOOTCAMP SCHEDULE:
Thursday May 6th – Strength and Burn – Moderate-High Impact to tone the legs, butt, arms, and core *BYOW – Bring your own weights*
Thursday  May 13th – Booty, Core, and More! – Low Impact Exercises that target your best assets
Thursday May 20th – Pilates – Low Impact class to lengthen and tone the full body
Thursday May 27th – Yoga Fire – Yoga fuses the intensity of HIIT training with the heart of yoga for a complete cardio workout using weights and yoga poses  *BYOW – Bring your own weights*
We are following all local and state guidelines for safe operations. These include but aren't limited to: 
Bootcampers to remain at least 6 feet apart.
Bootcampers and instructor are required to wear mear masks at all times while on-site, except when exercising outdoors if all guests remain at least 6 feet apart.
Hand sanitizer and additional cleaning materials will be supplied for bootcampers' convenience.
PARKING: The Bourse Garage is located on the west (right) side of 4th Street, a one-way street, just to the south of Ranstead Street. There is a blue "Park" sign above the entrance.
Exercise AND extra fries? We got you. Both are worthy of a celebration and we invite you to come celebrate with us!