Market News
Dine & Dance to Live Music Every Thursday!
Posted on: July 9, 2019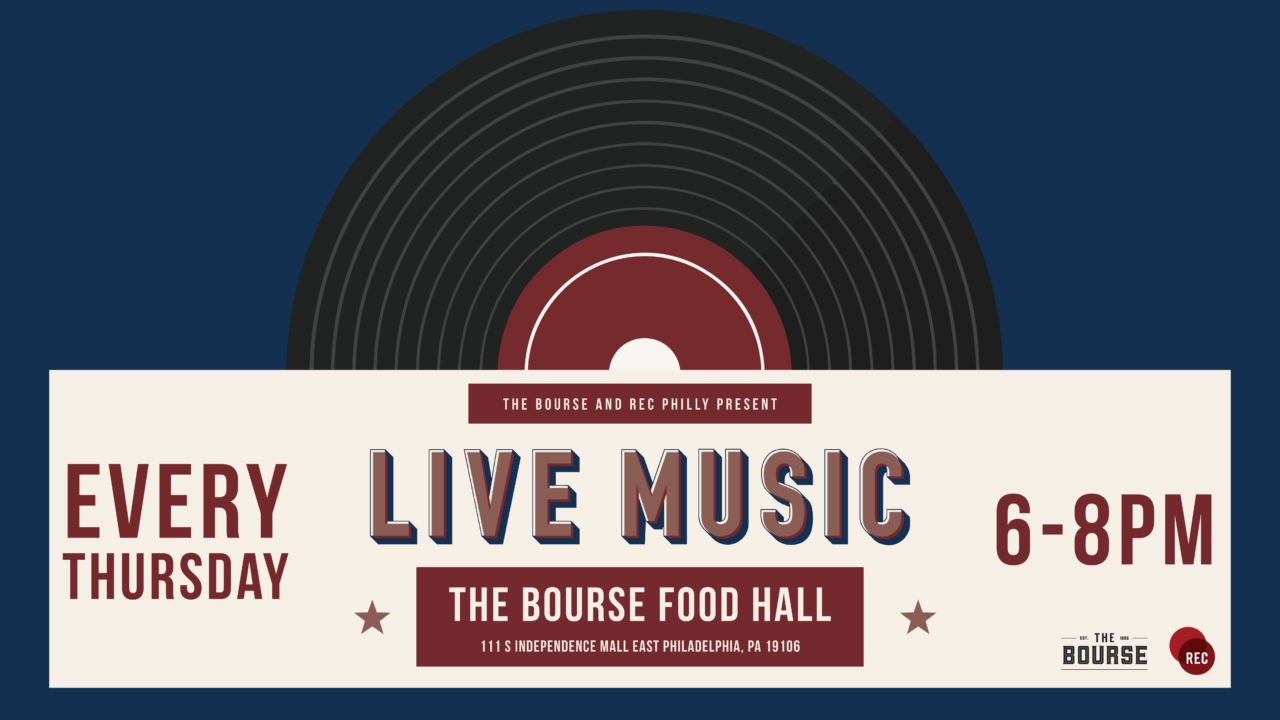 What's better than sipping on a glass of wine from TAPS while munching on a piadina from Bronze Table? How about listening to live music?!  We have teamed up with RECPhilly to bring Philadelphia's best local talent to our food hall. After a long day of work, jam out with your family and friends to EVERY Thursday from 6-8pm at The Bourse. 
Make sure to follow us on social or check our website's calendar to stay up to date with our performances!
July 11th – Zach Kramer 
July 18th – Al Zamora
July 25th – Essie Riddle 
August 1st – Gabrielle Chapman
August 8th – Scarlet Cimillo
August 15th – Max Swan
August 22nd – Rachel Andie
August 29th – Mark Bullet
September 5th – Jodi Valentin
September 12th – Kara Koser
September 19th – Armani Lee
September 26th – Rubber
October 3rd – C. Jae