Market News
The Doctor is in…Prescription Chicken is now open
Posted on: September 28, 2018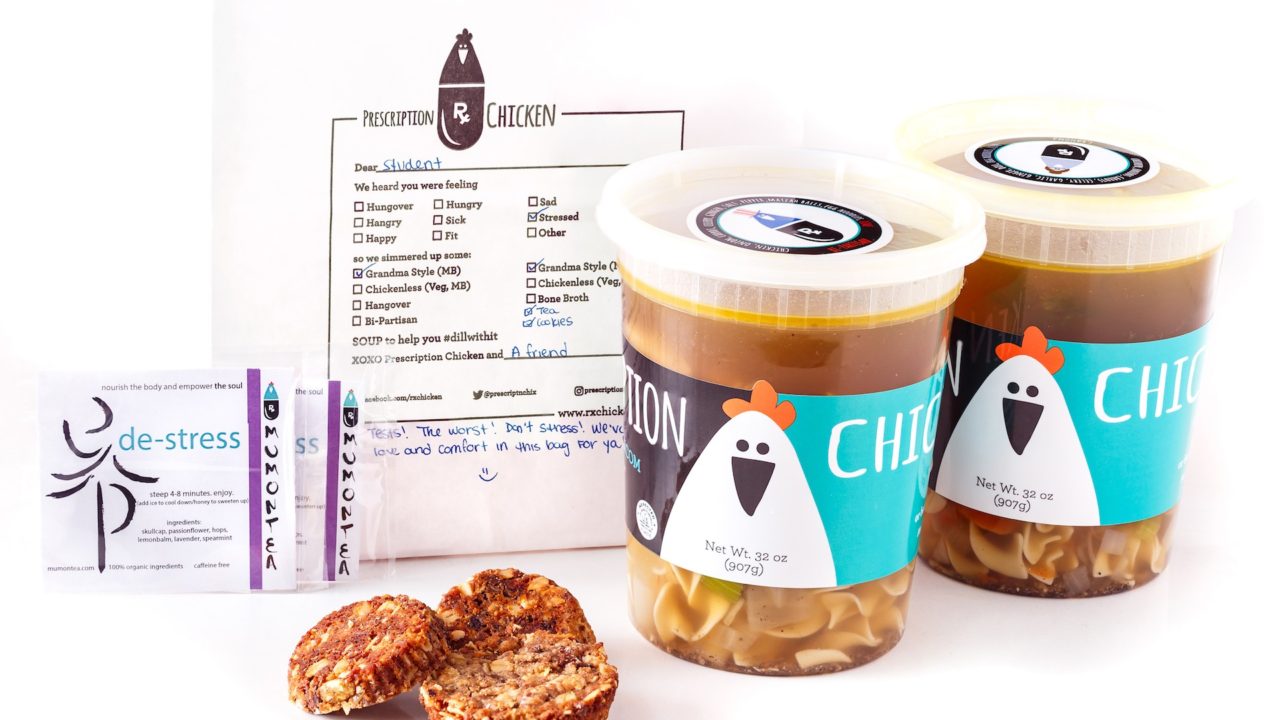 The doctor is in! Prescription Chicken celebrates their opening in The Bourse on Friday September 28th. Valerie Zweig and Taryn Pellicone are the gals behind Prescription Chicken. In addition to being soup aficionados, the two are cousins passionate about delivering soup to hungry bellies. They channeled their love of all things chicken soup to create a business dedicated solely to churning out bowls of liquid gold. In addition to soup, the founders have added a new sister brand of yogurt parfaits, Gertie's Yummy Yogurt Bowls, to their menu.
Chicken soup curing whatever ails you!
Grandma's Style: Perfect for those feeling sick, stressed, or hungry. Think of this like a hug from your favorite Grandma. There, now, all better.
Chickenless: For those feeling under the weather or just plain hungry because vegetarians deserve good soup too.
Bone Broth: Stressed out or searching for a healthy choice? This super broth, filled with minerals and vitamins, is like a work out for your insides that will help put your mind at ease while rebuilding your muscles.
Hangover: Best after a night of bad decisions. It's a new day, start it off with the best decision out there: ordering this soup, stat.
Visit the soup ladies in their new stall at The Bourse or have their liquid medication delivered straight to your door through Caviar.