Friendsgiving Quizzo
November 21, 2019 @ 6:00 pm

-

8:00 pm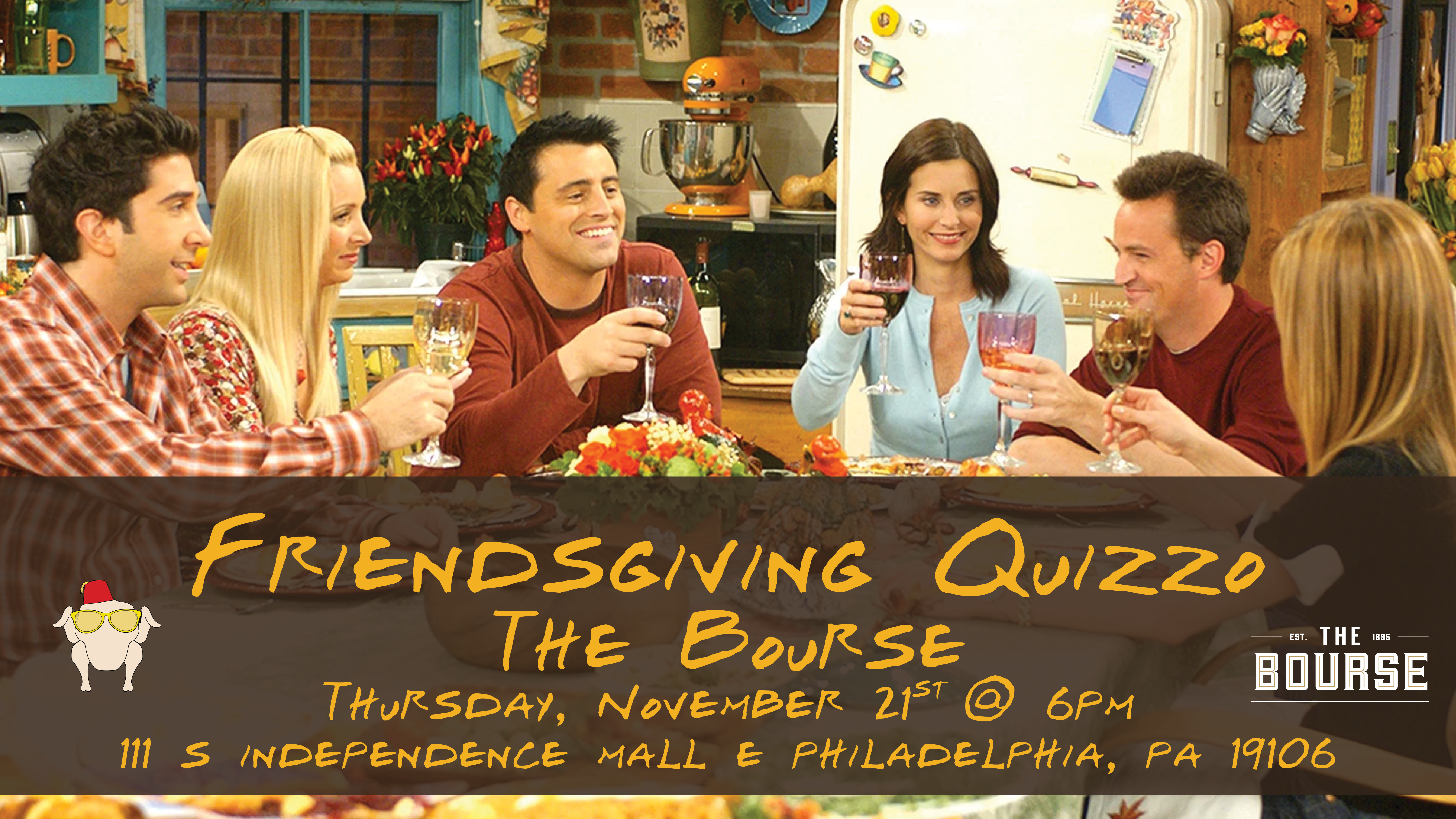 "Every, every Thanksgiving um, we used to have a touch football game called the 'Geller Bowl.'"
Let's bring it in. Draft your team and head to The Bourse on Thursday, November 21st at 6:00pm for Friends Quizzo "The One with Friends Thanksgiving Episodes"! Losers walk! Yeah, losers talk! No, no, no, actually losers rhyme.
The ENTIRE quizzo will consist of the Friends Thanksgiving Episodes, so brush up and bring your peas to put in the trifle.
For reservations visit: https://friendsgiving-bourse.eventbrite.com
The best way to reserve tickets is by selecting a team captain and having them be in charge of tickets for ALL team members.
For example, if Monica, Chandler, Ross and Rachel are a team and Monica gets put in charge, she will then reserve tickets for herself, Chandler, Ross and Rachel = (4) in total.
PLEASE ONLY RESERVE SINGLE TICKETS IF YOU ARE PLAYING BY YOURSELF.
MAX TEAM SIZE OF 8 – A CONFIRMATION EMAIL WILL BE SENT CLOSER TO THE EVENT, PLEASE NOTE TICKETS CONFIRMATION IS REQUIRED OR YOUR TICKETS MAY BE SUBJECT TO CANCELLATION.
Bunny up!