Home Alone Quizzo
December 5, 2019 @ 6:00 pm

-

8:00 pm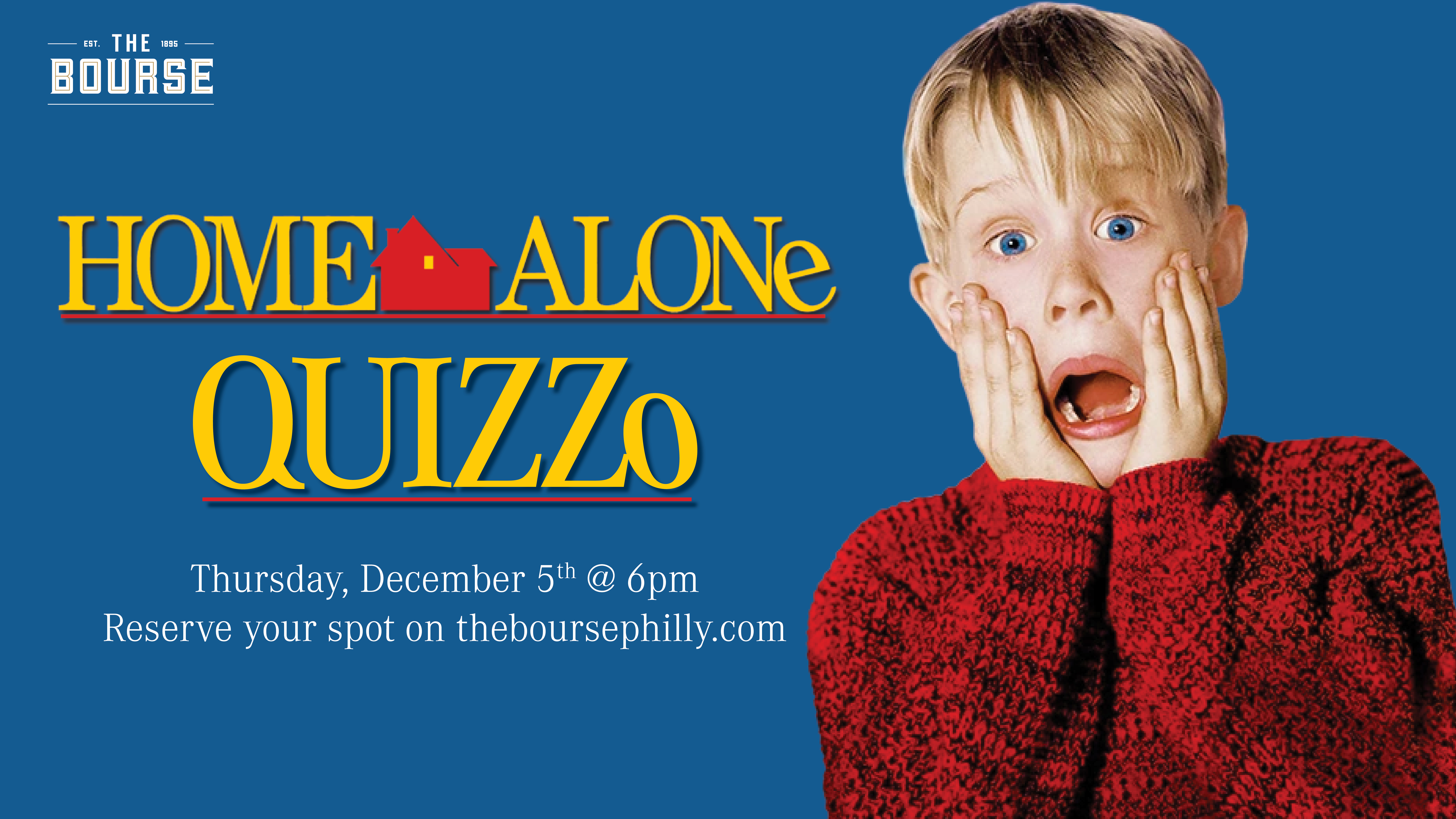 "Ma'am, I'm eight years old. You think I would be here *alone*? I don't think so."
This is extremely important. Will you please tell Santa that instead of presents this year, I just want Home Alone Trivia. No toys. Nothing but FIVE unique and challenging rounds at The Bourse Food Hall on Thursday, December 5 starting 6pm. And if he has time, my Uncle Frank. Okay?
Reserve your table at: https://homealonebourse.eventbrite.com
MAX TEAM SIZE OF 8 – A CONFIRMATION EMAIL WILL BE SENT CLOSER TO THE EVENT, PLEASE NOTE TICKETS CONFIRMATION IS REQUIRED OR YOUR TICKETS MAY BE SUBJECT TO CANCELLATION.
Trivia will only encompass Home Alone 1 & 2.
The best way to reserve tickets is by selecting a team captain and having them be in charge of tickets for ALL team members.
For example, if Kevin, Buzz, Uncle Frank and Linnie are a team and Kevin gets put in charge, he will then reserve tickets for himself, Buzz, Uncle Frank and Linnie = (4) in total.
PLEASE ONLY RESERVE SINGLE TICKETS IF YOU ARE PLAYING BY YOURSELF.
We will send a confirmation email to everyone closer to the event.
"You guys give up yet? Or are you thirsty for more?"