Market News
Grubhouse Biscuits
Posted on: April 16, 2020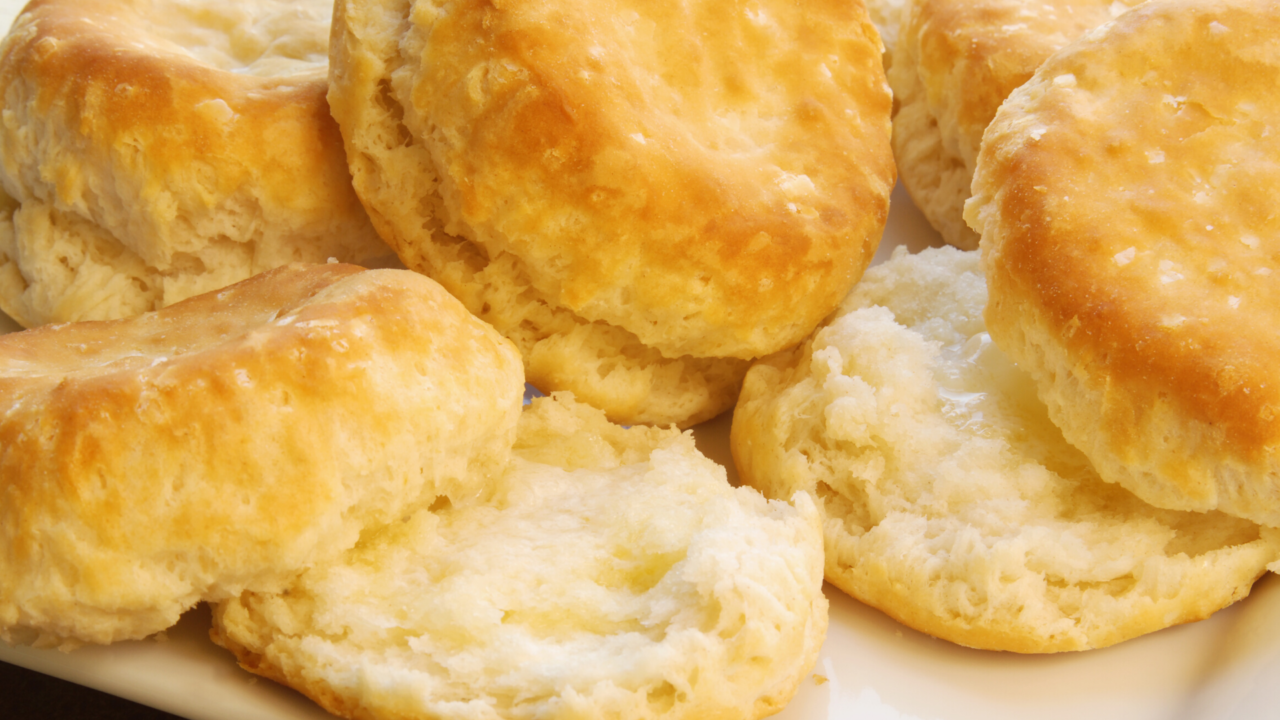 Follow this recipe from Grubhouse to bring southern comfort to your kitchen table.
Ingredients:
4 cups Flour
1 tsp Baking Soda
3 tsp Baking Powder
4 tsp Salt
2 Sticks Butter (Cold or Frozen)
1 pint Buttermilk
Mix dry ingredients in a large bowl. Grate cold butter into mix and work the butter into the dough (also known as "crumbing" the dough). Once the butter is worked in, add the buttermilk until the dough is formed but sticky.
Place dough onto well floured surface and begin to flatten and fold dough to make layers. Do this for as long as you can until dough is no longer sticky but still soft. Flour dough through the whole process.
Roll dough out to about 1 1/2 inches. Lift flattened dough off surface to break the tension. Either cut dough with round cutter or just cut dough into squares and put on greased pan very close together but not quite touching.
Let biscuits proof at room temperature or colder for at least 10 minutes but no longer than 30. Brush each with melted butter and bake at 450⁰ for 15-20 min.
Brush with butter again after you take them out of the oven.
Serve with Honey butter (softened butter mixed with honey and a pinch of cinnamon) OR Pimento Cheese (shredded cheddar mixed with mayo and diced jalapeno, roasted red pepper and a pinch of cayenne  pepper)