Market News
International Women's Day Market
Posted on: February 19, 2020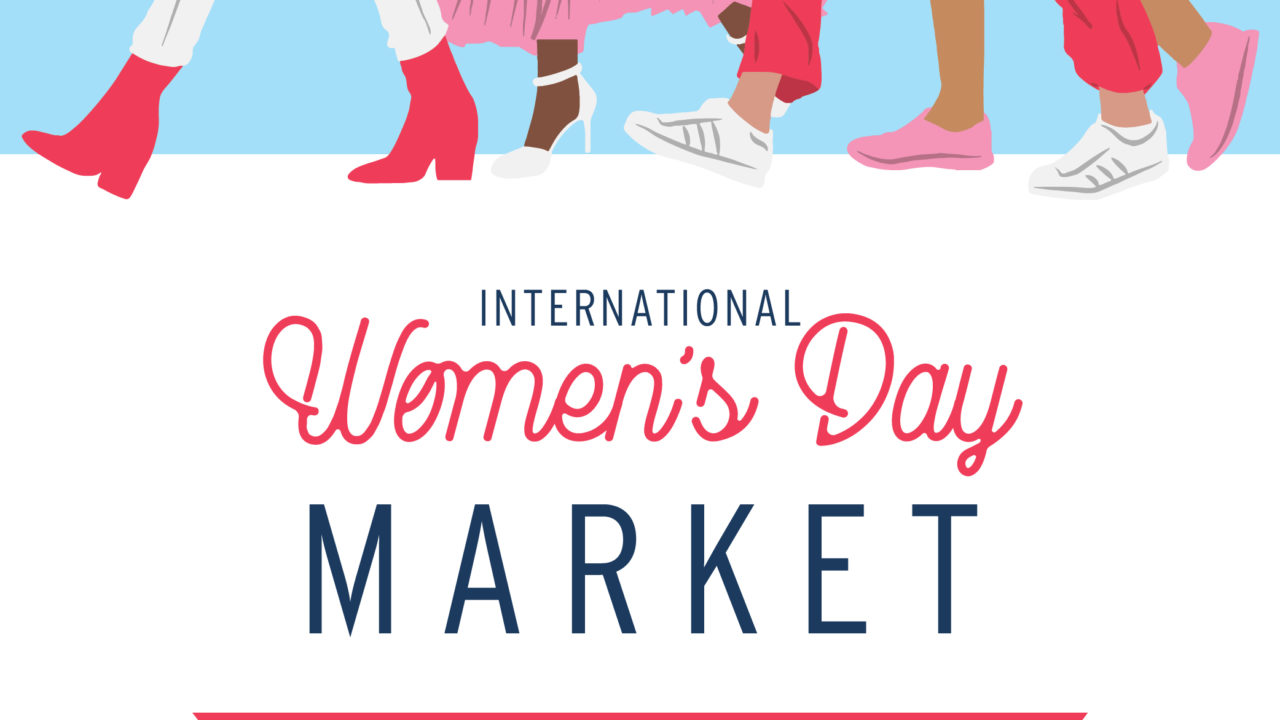 Come shop, support, and celebrate over twenty women-owned businesses throughout the City of Sisterly Love and beyond at The Bourse Food Hall! We're celebrating International Women's Day on Saturday, March 7th. From 11-4pm guests can shop at an array of women-run businesses within the food hall. Vendors range from art and apparel, to beauty and beer.
Enjoy entertainment from five spectacular female artists: Sahara Moon Music, Jodi Valentín, Essie Riddle, Martha Stuckey, Seraiah Nicole brought to you by our friends at REC Philly.
Enter to win a basket of goodies from the vendors. 100% of the proceeds will benefit Pink Boots Society – Greater Philadelphia Regional Chapter. This organization encourages and empowers women in the beer industry to advance their careers through education.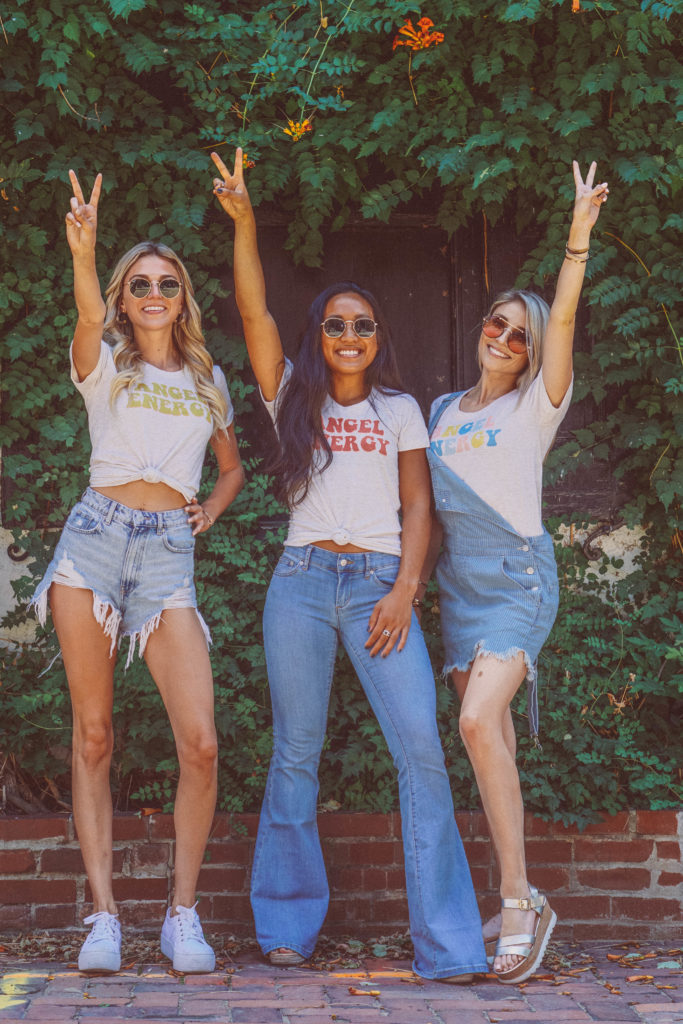 Angel Energy – Angel Energy is a women empowerment-based clothing line and movement with a mission to stop domestic violence by spreading awareness and giving back to the community. Angel Energy donates 25% of their proceeds each month to different domestic violence charities across the United States. Angel Energy is fueled with resilience and the idea that living a happy life is the only way to live. Your past does NOT dictate your story, you have the ability write your own – Fashion for Good.
Art Star – Art Star represents local working studio artists and crafters. The pop-up location features a curated selection of handmade goods and gift items such as jewelry, pottery, baby items, cards, candles, prints, art, and more! The pop-up is the second Art Star location with a Brick and Mortar located in Northern Liberties.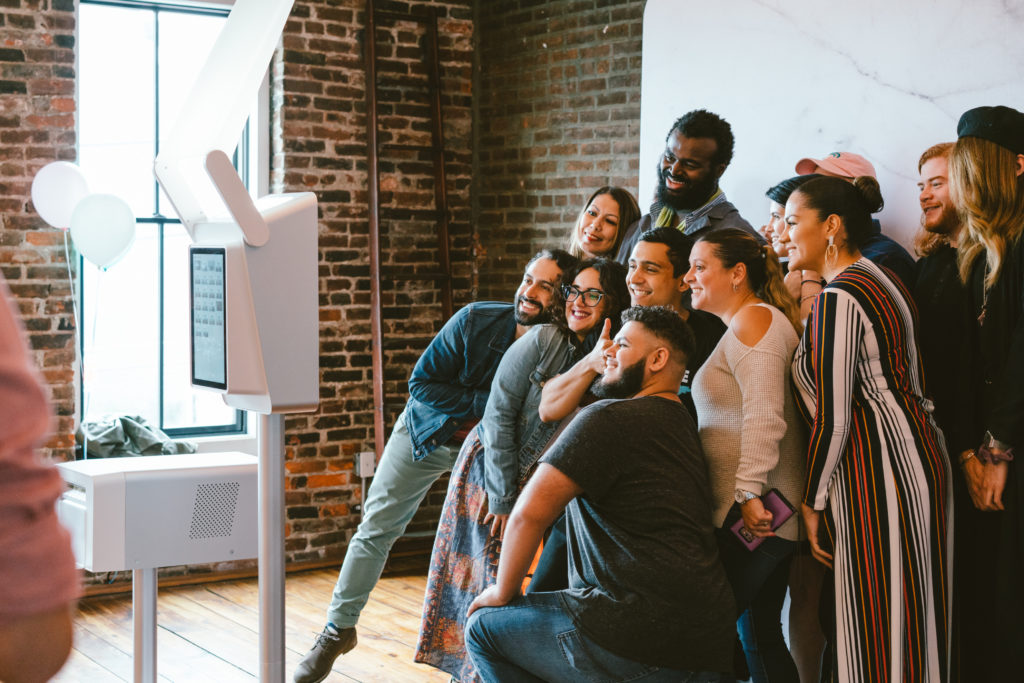 Buddy Blue Photo Booth – Buddy Blue Photo Booth is a modern & stylish open concept photo booth based in Philadelphia. Offering photographs, prints, gifs, & curated/custom props.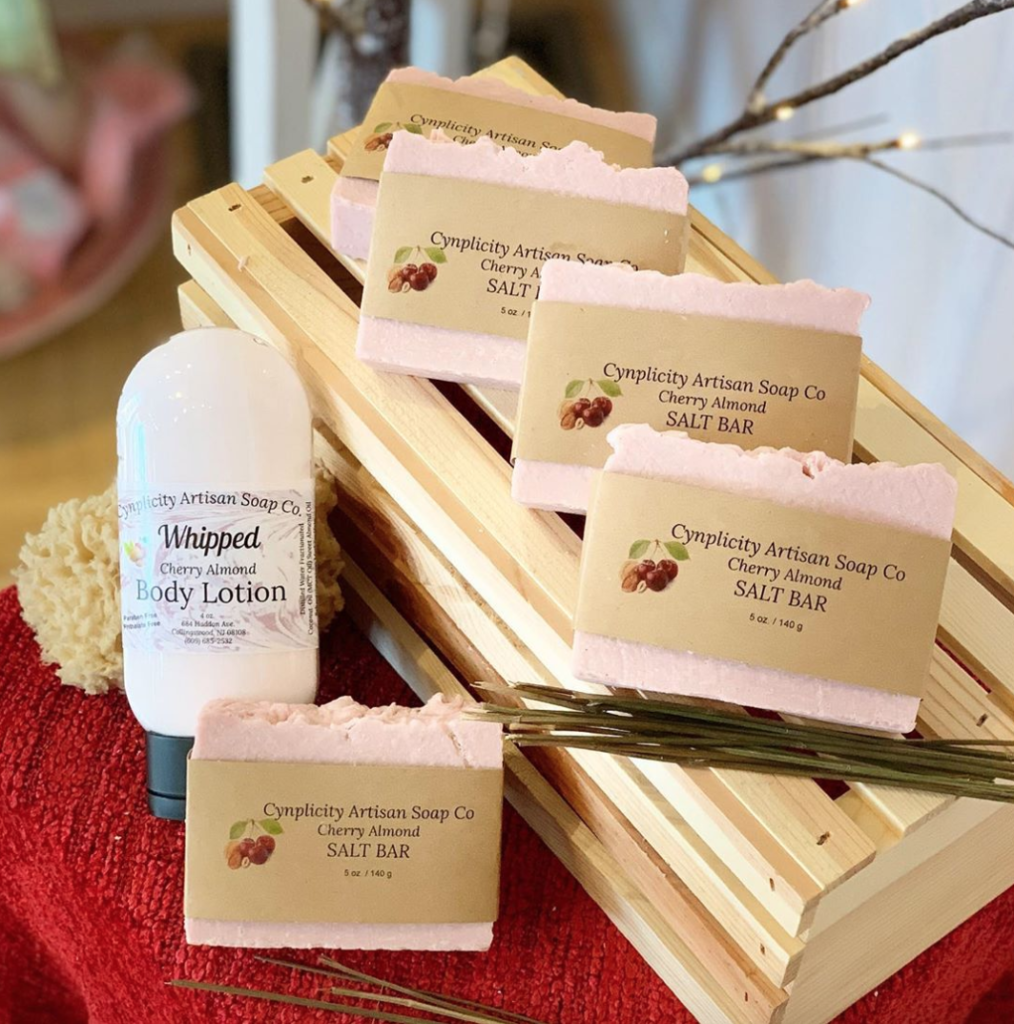 Cynplicity Artisan Soap Co. –
Owned and handcrafted by women- We love to create beautiful luxuries from healthy affordable and simple ingredients from the earth. Located right across the bridge in Collingswood.
Devereaux Printing Co. – Devereaux Printing Co. provides foiled cards that speak the way that you do. Our sayings stem from Philly slang, and if that's not enough, we can also create a custom jawn for you!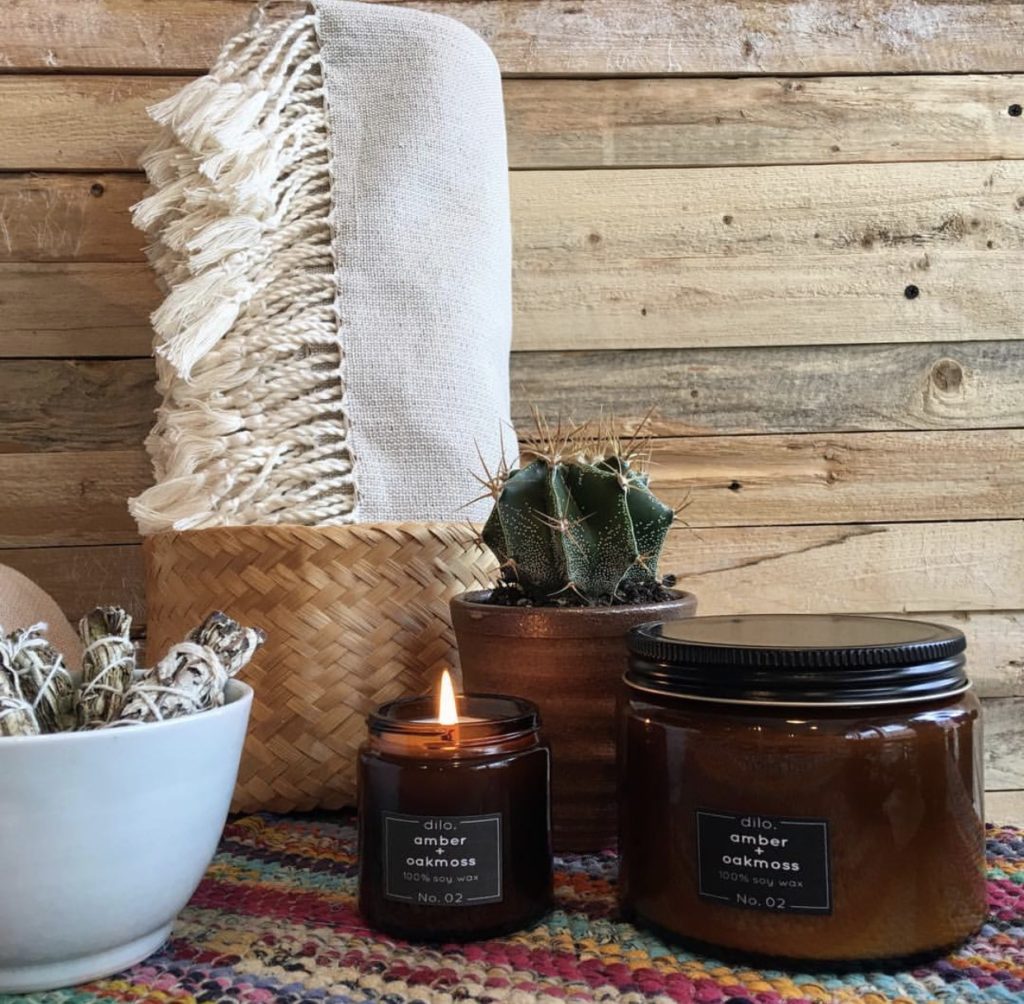 Dilo Home – Dilo is a brand defined by its minimal, clean aesthetic and inspired by real places and real things. All Dilo products have been carefully and thoughtfully created.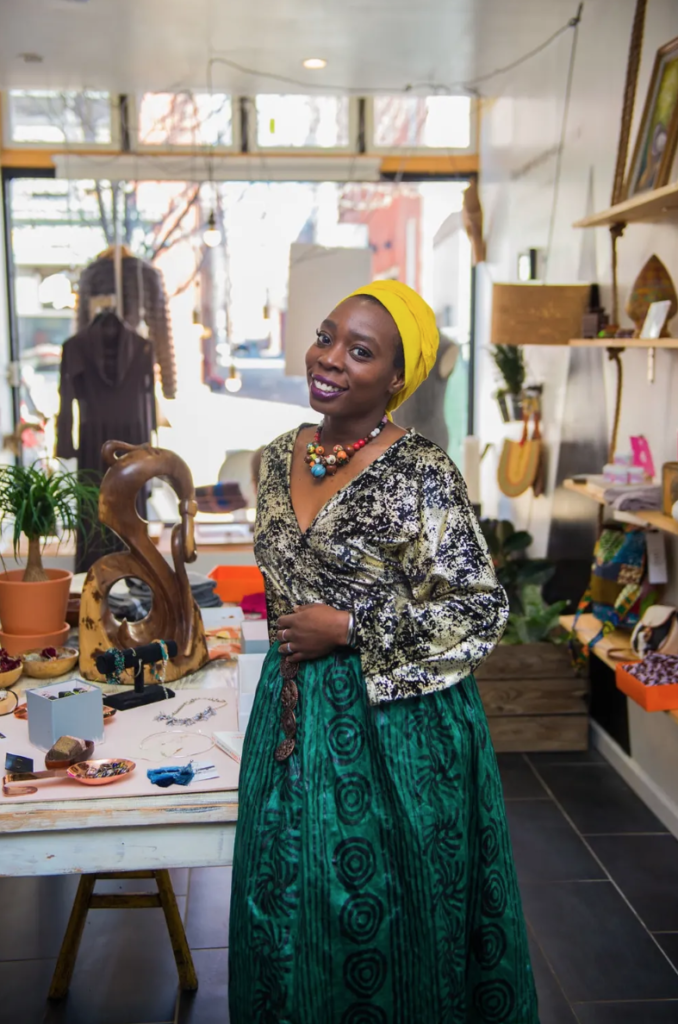 Fason De Viv – Fason De Viv is a brand for the confident, free-thinking woman, who is excited by the world around her. By embracing a holistic approach to the way of life. We're an online Curated Marketplace that sells women's clothing, Accessories, Beauty & Wellness, and House & Home.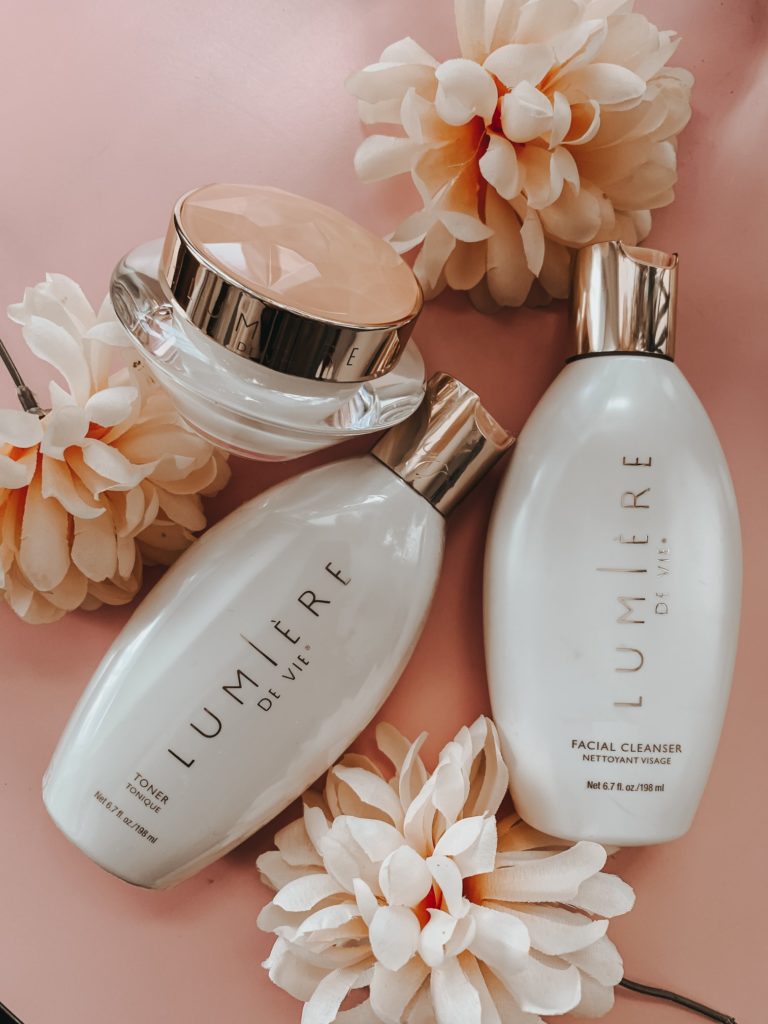 Find Your Motives – Custom Cosmetics – Foundation is one of the hardest products to find and match appropriately. We take the guesswork out of it by creating the perfect match for each individual.  We empower women and all people to take back control with custom cosmetics. We all don't just fit perfectly in a bottle, that's why we create unique formulas based on the tones, undertones, personality, preferences and skin concerns of each human. Meet your Perfect Match!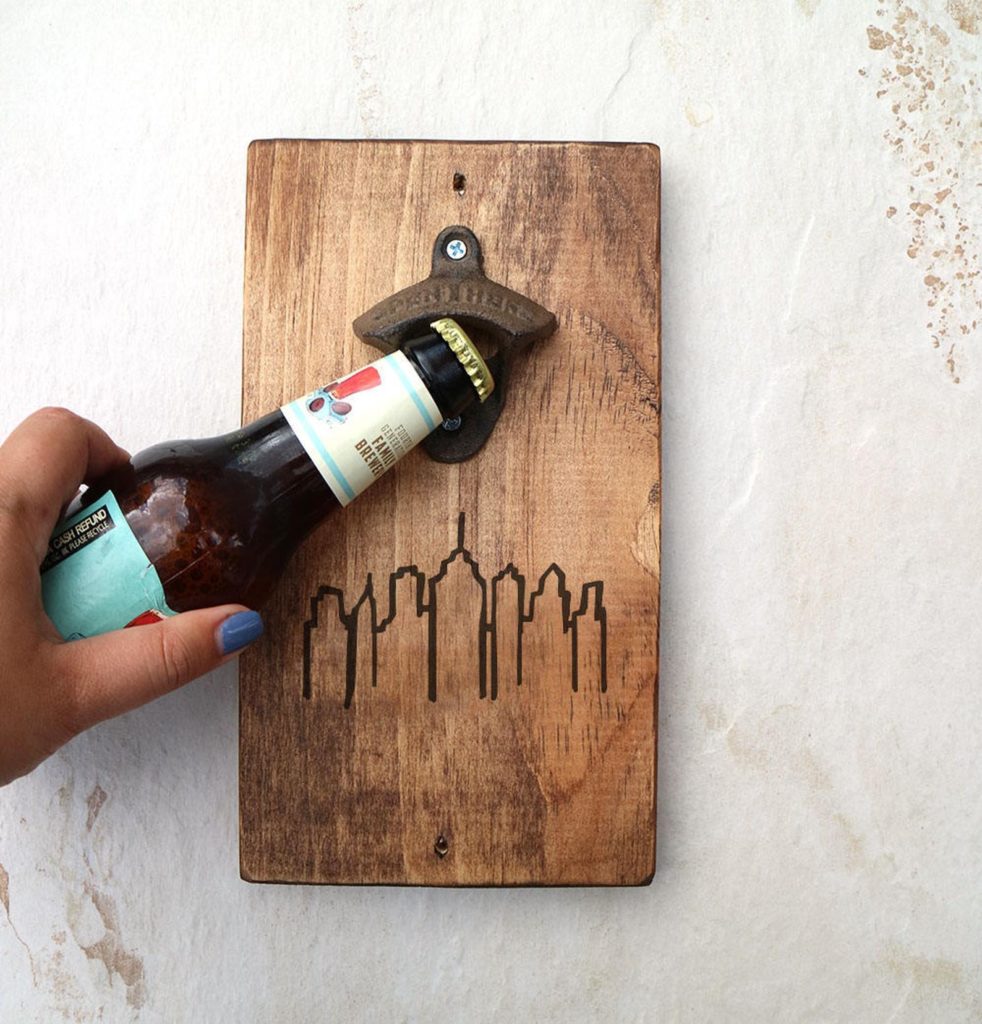 Frankadelphia – Frankedelphia is a collection of hand-designed Philadelphia inspired home goods & gifts from maker and designer, Nicole DuCoin. The collection features all of your favorite Philly icons, like Ben Franklin, soft pretzels and the Liberty Bell, but with a typographic and illustrative twist!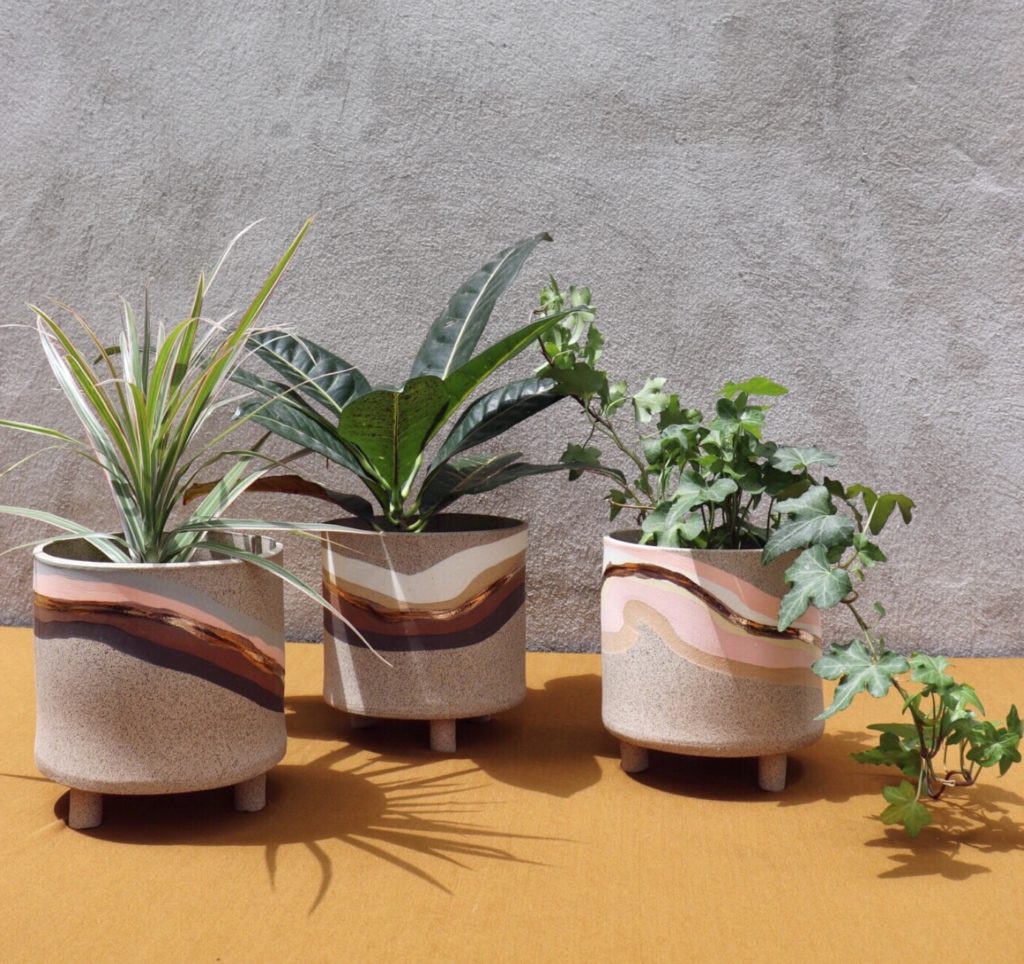 Gabrielle Silverlight – Handmade ceramics from Philadelphia based artist, Gabrielle Silverlight. Each sculptural object is created to heighten everyday activities through functional, tactile, and unique design. Every piece is made with the intention that it will stand out yet still fuse seamlessly into everyday wear, use and decor.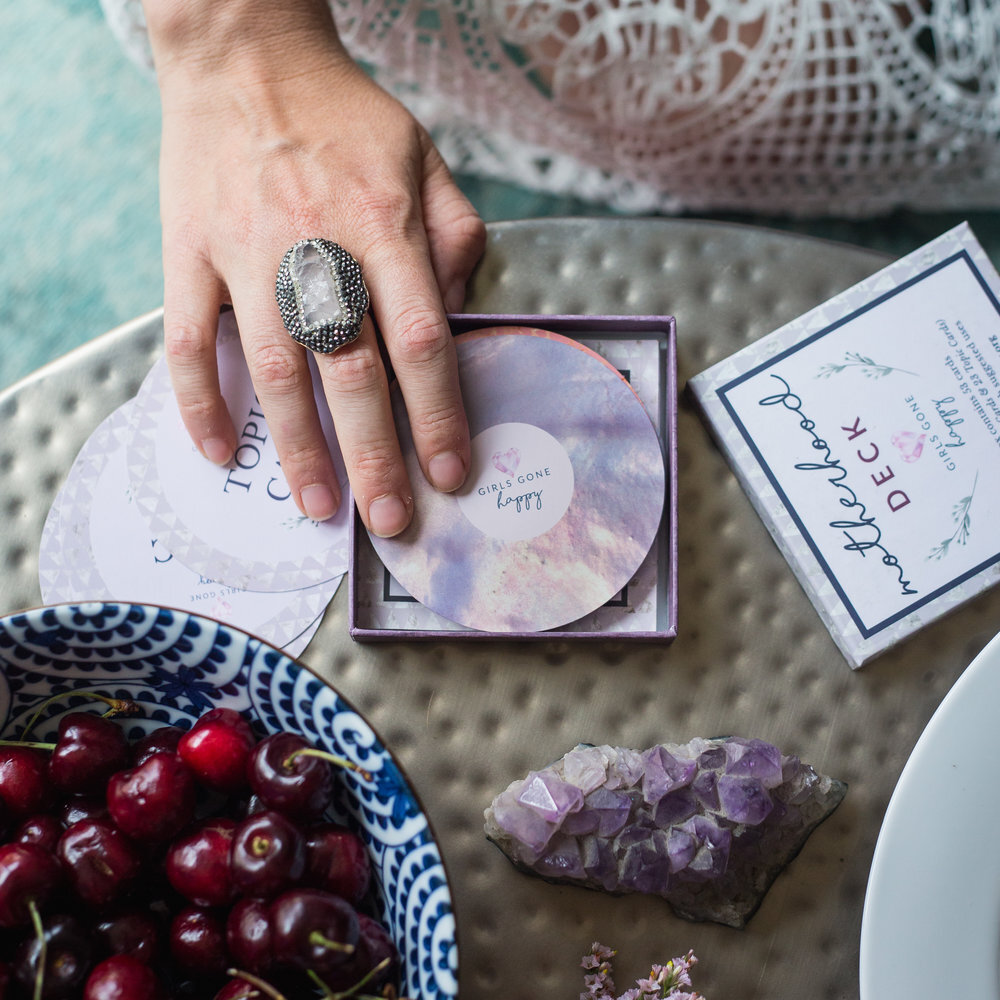 Girls Gone Happy – At Girls Gone Happy, we believe there is magic in lady friendships. We also believe that the right question can change your life. Therefore, our question-based products are infused with love and thoughtfulness, and help women solve their own problems, connect with their inner wisdom and with each other, and live powerful, intentional lives.* They also help women show up meaningfully for each other.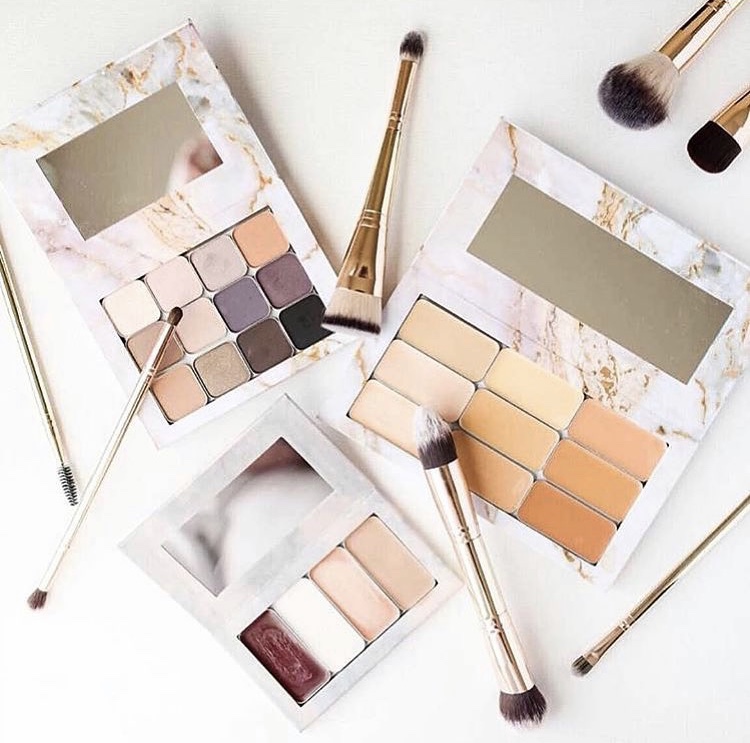 Maskcara Beauty – If it came down to choosing a beautiful life or a flawless face, our choice would be a beautiful life every time. But wouldn't it be great if you could have both? Maskcara Beauty believes that makeup should be fun, easy, and quick, and that makeup should be used to enhance the true beauty in a woman's face, rather than covering it up.
Meraki Moon Wellness – True healing occurs through addressing the health of the whole person- mind, body + spirit. Our bodies are designed to heal, and when provided with the right nourishment + healing elements from nature, such as real food, energy work + plant remedies, balance can be restored! Meraki Moon Wellness offers Intuitive Reiki Sessions, Intuitive Card Readings, Reiki + Crystal Infused Elixirs + Group Events / Ritual to help bring balance to your mind, body + spirit. Through connecting to our spiritual nature, true healing, guidance + balance can be achieved!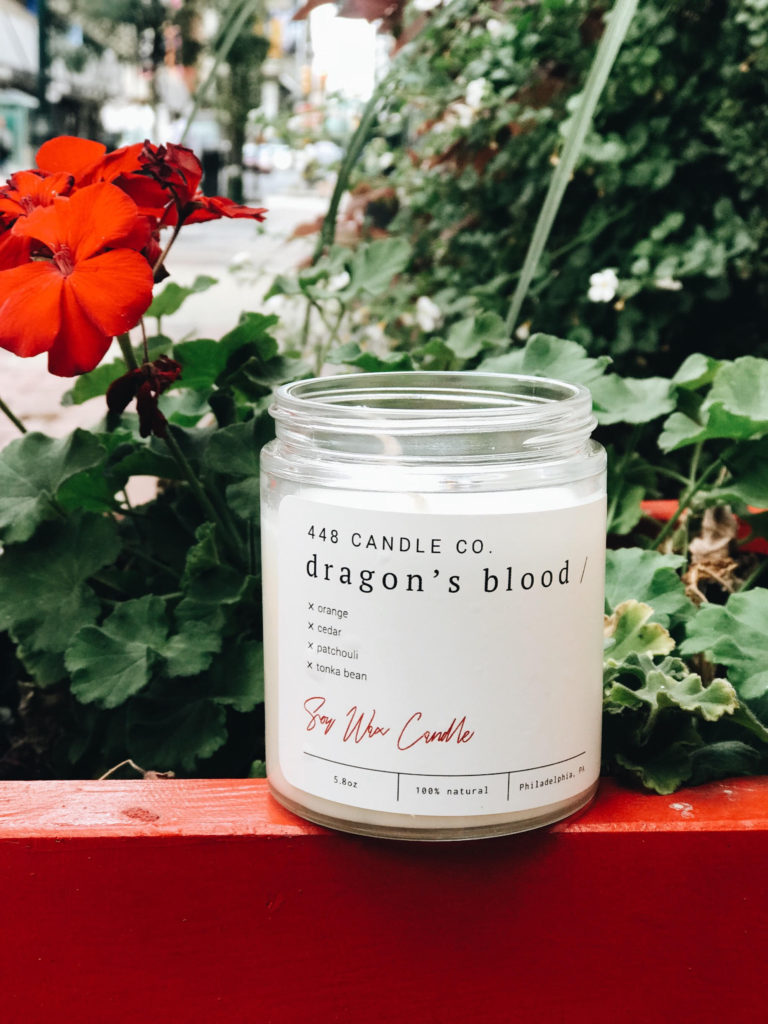 Sababa – Sababa Philadelphia is a lifestyle brand meets creative agency. Sababa specializes in candles, vintage apparel, and accessories.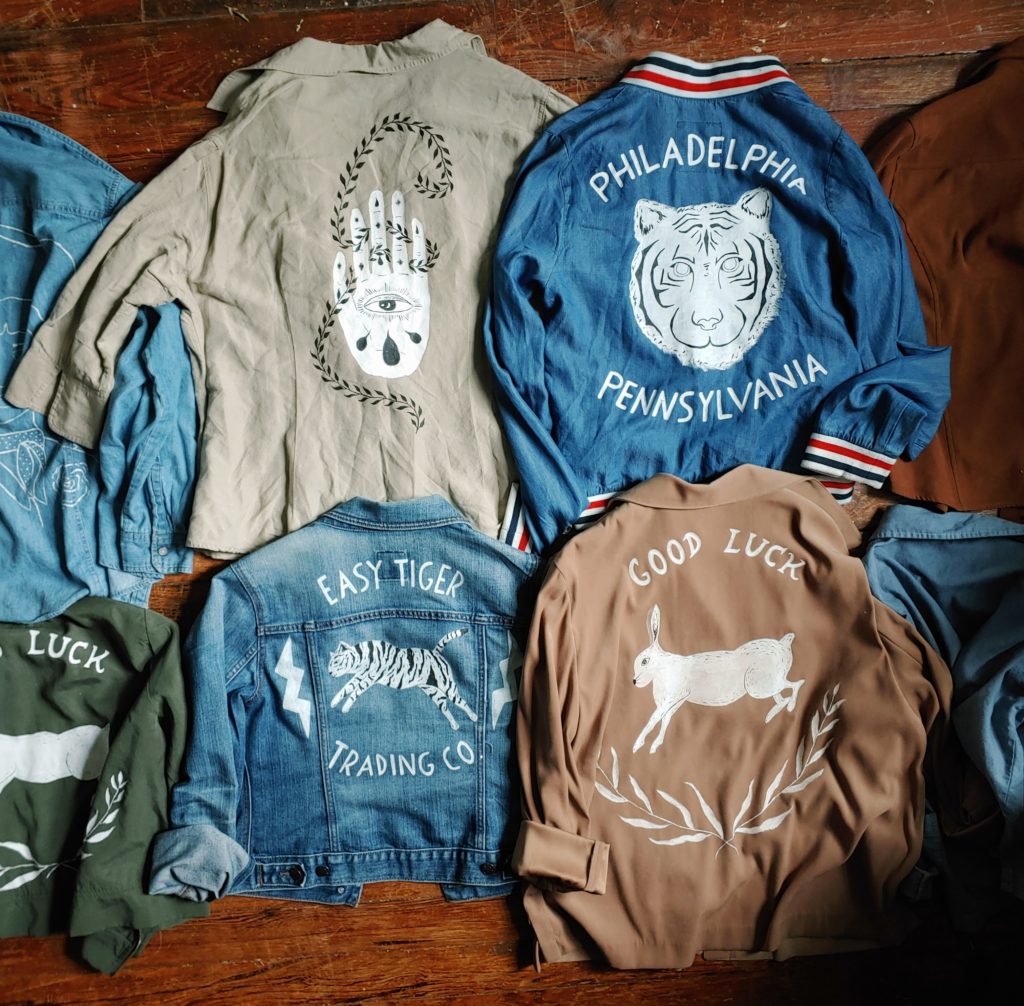 Serra Deniz – Serra Deniz is a printmaker and illustrator who prints clothing and goods aimed to make every person feel good in their body. She uses woodblock prints to recreate her street art and illustrations onto clothing, totebags, and more. By using secondhand and vintage clothing, every piece is unique – and is one less piece to end up in a landfill. Whether it's reviving an old building or a vintage shirt, she wants to bring an element of joy and light to your every day.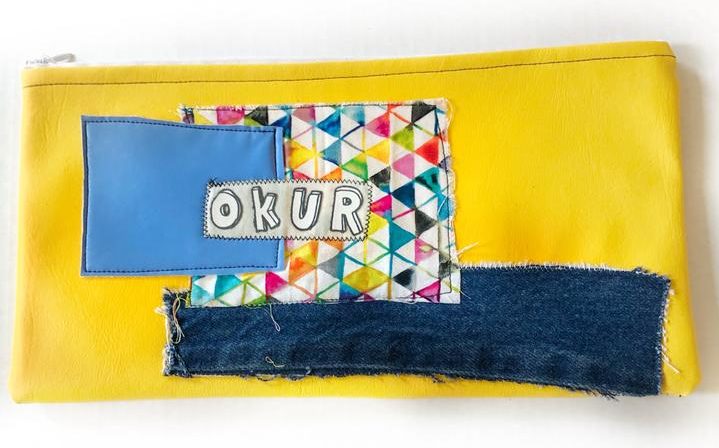 Silently Loud – Handmade. Rare-Finds. Magical Resistance. A woman with style does not necessarily have to shout it from the mountain tops. She is wise and brave. Her presence speaks for her. That's being a Queen and ultimately the meaning behind the name.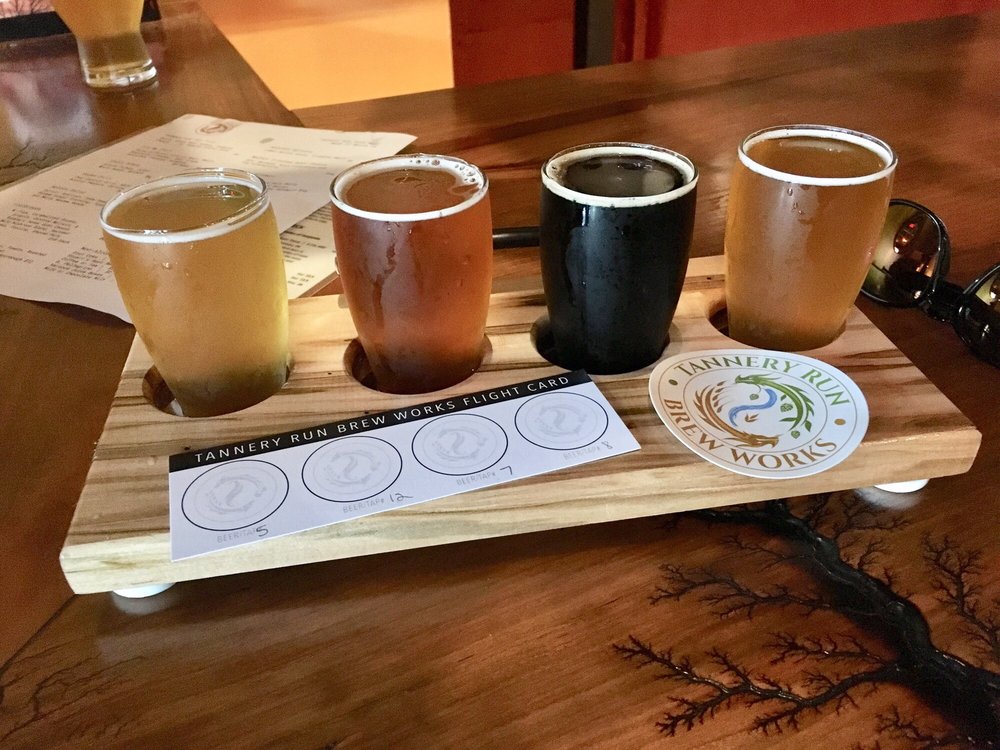 Tannery Run – At Tannery Run, community is critical, experience is paramount, and quality food and drink are at the center of our brand. From the conception of a brew to its final pour, our process embodies eclecticism.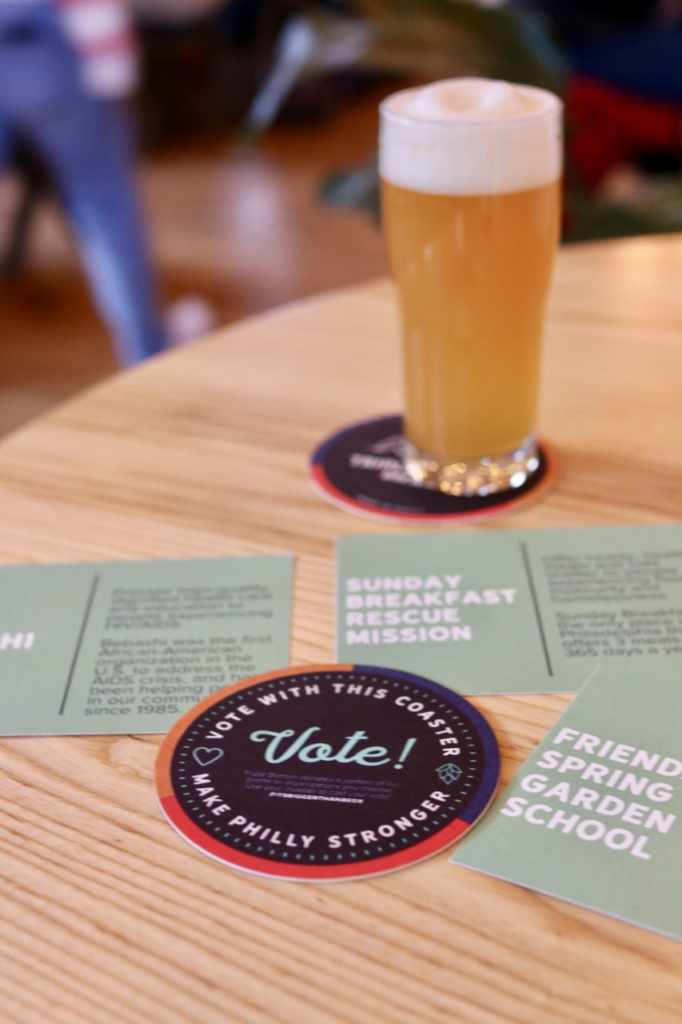 Triple Bottom Brewing – Triple Bottom Brewing is Philly's Fair Chance Brewery — brewing balanced, flavorful beers, and creating jobs for people from a wide variety of Philadelphia experiences — right at 915 Spring Garden Street. Because everyone in every community should have the opportunity to craft something great. They just opened their brewery and taproom in September of 2019, with brewer Kyle Carney of Stone Brewing Company at the helm of their brewing operations, Bill Popwell directing marketing, and Tess Hart leading the business and extensive community partnerships.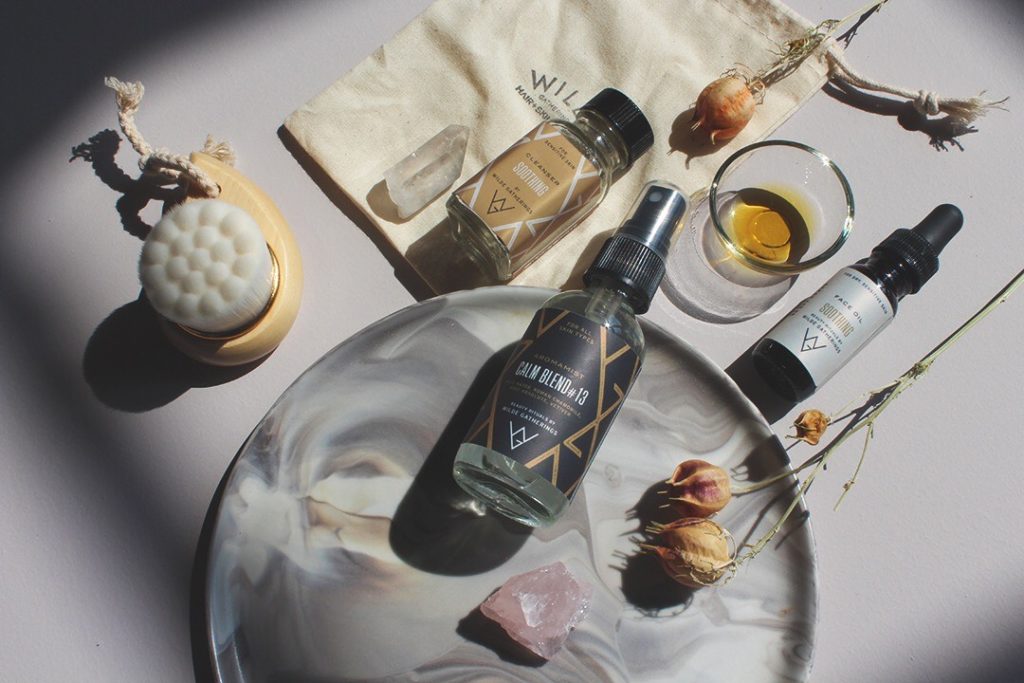 Wilde Gatherings – Wilde Gatherings provides a holistic range of products with Ayurvedic principles. By holistic we mean: products that use natural, raw and organic herbal ingredients; products that are responsive to what your skins needs, as it needs it; and products that are free from fillers, emulsifiers, and chemicals that are disruptive to your skin and to the environment. Our system allows you to use natural ingredients that can be mixed, matched, massaged or masked, that respond to what your skin needs—that season, month or even that week.  Products that allow you to give your skin what it is asking for, once you learn how to listen.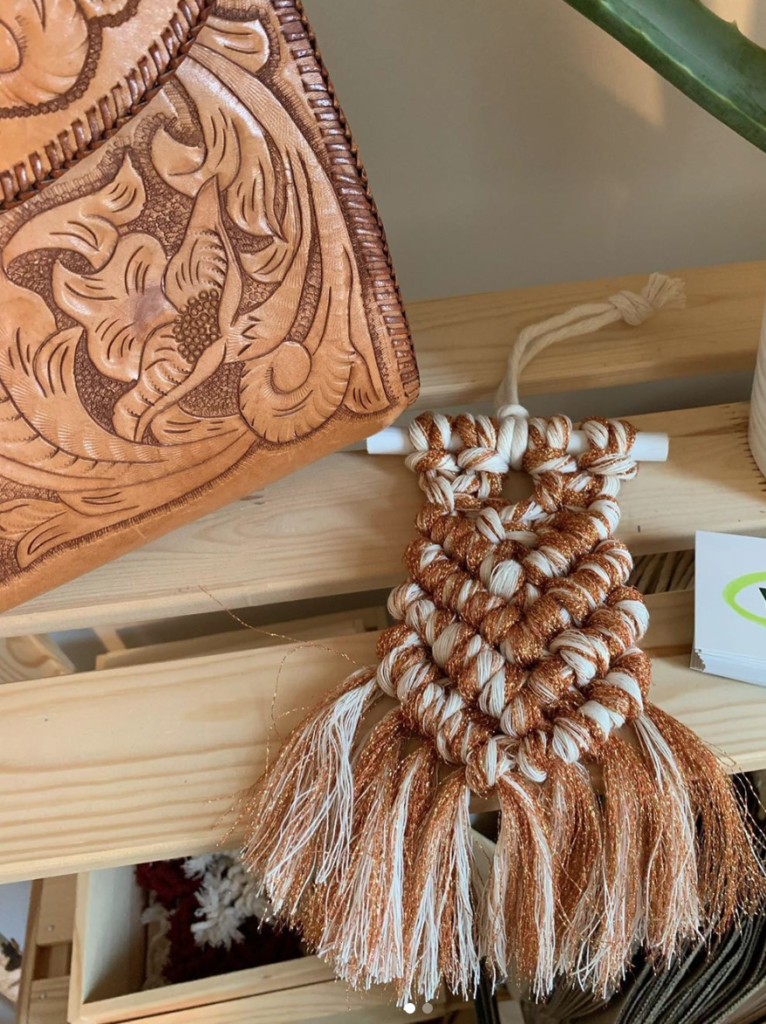 Yamas & Co. – Yamas & Co. is a woman-owned and operated macrame online shop based in Philadelphia, PA. Our mission is to support other women-led businesses by buying our supplies and resources from female-led companies. The store consists of unique handmade macrame products and accessories for you and your home. While our primary medium is cotton rope, we also incorporate different fibers into each piece to create a modern boho style.