Market News
Happy Pride, Philadelphia!
Posted on: July 1, 2021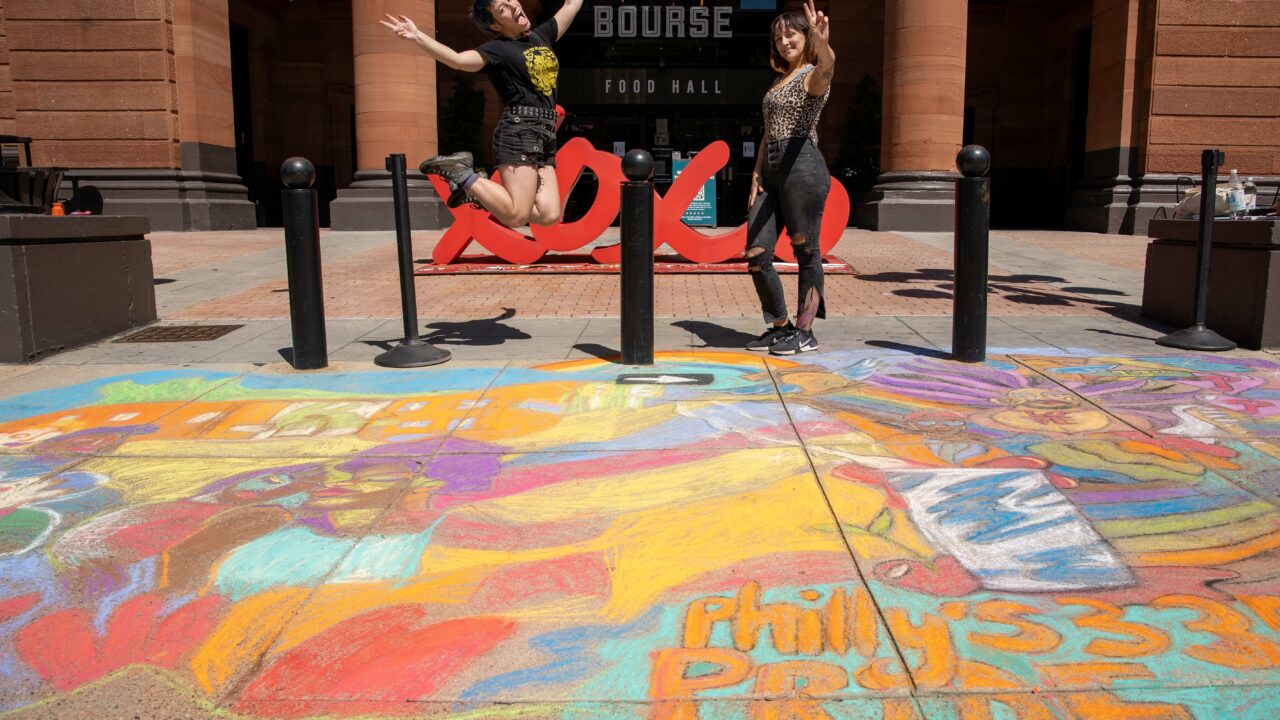 In celebration of Philly's 33rd Pride for the month of June, The Bourse Food Hall partnered with two local artists, Natalie Flor Negron and Davey Levon, to create an elaborate and colorful Pride and Philly-centric themed chalk mural on our 5th St sidewalk in front of the XOXO structure.
Meet the artists:
Natalie Flor Negron is a Philadelphia-based mixed media artist who utilizes a variety of print techniques, vinyl cutout, and collage aspects in her work.
Davey Levon is a queer nonbinary artist, influenced by nature, literature, children's book illustration, stop-motion animation, naïve art, spiritual and psychedelic art, and experimental music.
Both artists were on-site live painting their creations on Wednesday, June 16th, and it was a 6 hour project. Check out the photos below captured by the talented creative digital producer Emil Moldoveanu and see the progression of the chalk mural and the final masterpiece. Happy Pride, Philadelphia!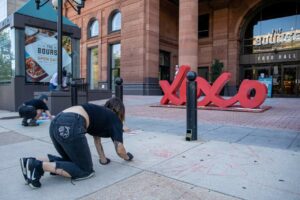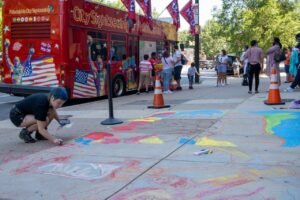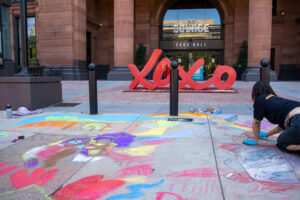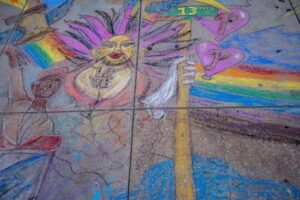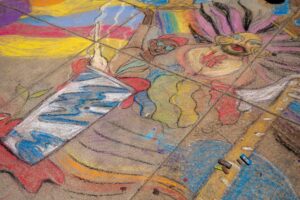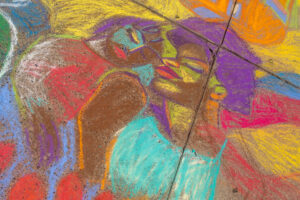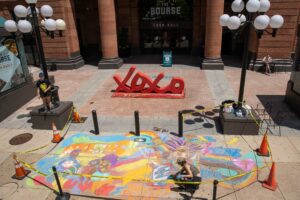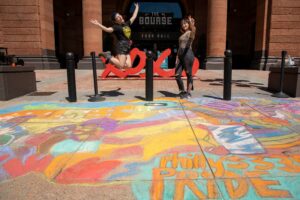 For recent press for our Pride programming including features on our chalk mural, see below.
Discover PHL: LGBTQ+ in Philadelphia, https://bit.ly/3iy9Skv
Philadelphia Citizen: Things to do in Philly This Weekend, https://bit.ly/3xbZm6A 
CBS3: Bourse Food Hall Celebrates Pride With Outdoor Chalk Mural On Sidewalk, https://cbsloc.al/3xrTlTn
6ABC: Pride Month: The Bourse Food Hall Chalk Mural, https://bit.ly/3wBPK54
The Philadelphia Inquirer: The Best Things to do in Philly This Weekend and Week, https://bit.ly/3xldOJA
The Philadelphia Inquirer: Celebrating Pride, https://bit.ly/3gyBWme
Yahoo! News: Bourse Food Hall Celebrates Pride With Outdoor Chalk Mural On Sidewalk, https://yhoo.it/3iNtUHL
The Philadelphia Daily News: Show of Pride, https://bit.ly/3cROFOG
Thrillist Philly: Things to do in Philadelphia This Weekend, https://bit.ly/35sDZlA