Market News
Prescription Chicken Matzah Balls
Posted on: April 30, 2020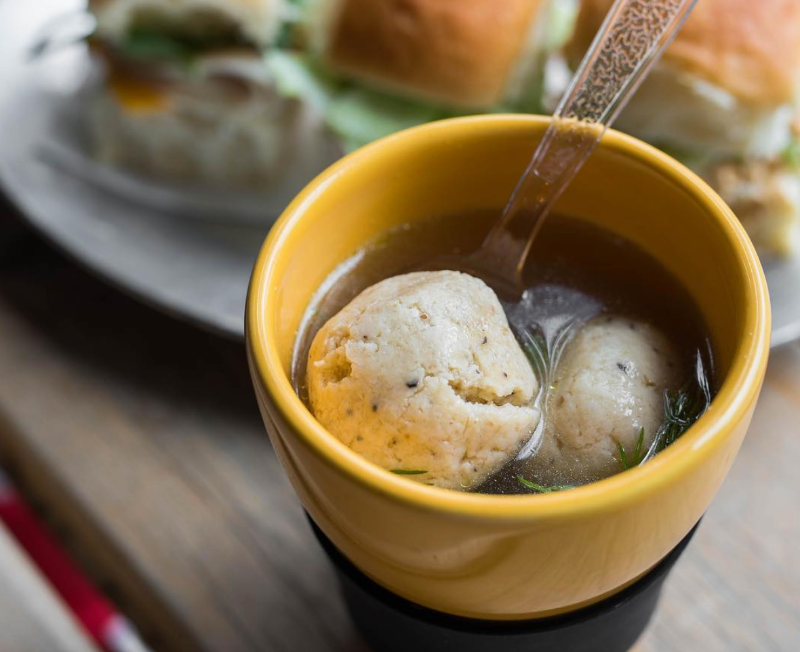 Prescription Chicken Matzah Balls
The magic behind matzah balls! Our friends at Prescription Chicken have given you step by step instructions to make a matzah masterpiece!
Ingredients:
1 cup matzah meal – Streits is Prescription Chicken's favorite brand!
1/2 tsp baking powder
1 tbsp salt
1 tbsp pepper
4 eggs
4 tbsp water
4 tbsp olive oil
Instructions:
Get a large pot of water on the stove. You want your water to be rapidly boiling before you put the matzah balls in.
In a bowl, mix together 1 cup matzah meal, 1/2 tsp baking powder, 1 tbsp salt, and 1 tbsp pepper.
In a separate bowl, whisk together 4 eggs, 4 tbsp water (Prescription Chicken uses water so their balls can be vegetarian — but feel free to use broth or any other liquid that may enhance the flavor) and 4 tbsp olive oil (this is Prescription Chicken's fat — but feel free to use schmaltz or any other fat of your liking).
Slowly add wet mixture to dry — whisking together to form a batter. Continue until all mixed. Place in fridge for 30 min to let batter rest.
Your water should be boiling and meal should be well-rested! So let's roll some matzah balls! Prescription Chicken always puts a bit of oil on their hands (AND GLOVES) so they get a clean and smooth roll. Take a heaping tablespoon of batter and roll into a ball — should roll out to a golf ball size.
Pop it in your hot water and let boil for approx 35-45 minutes until matzah balls are firm but fluffy.