Market News
Who run the world? Meet Jillian + Resa
Posted on: March 1, 2019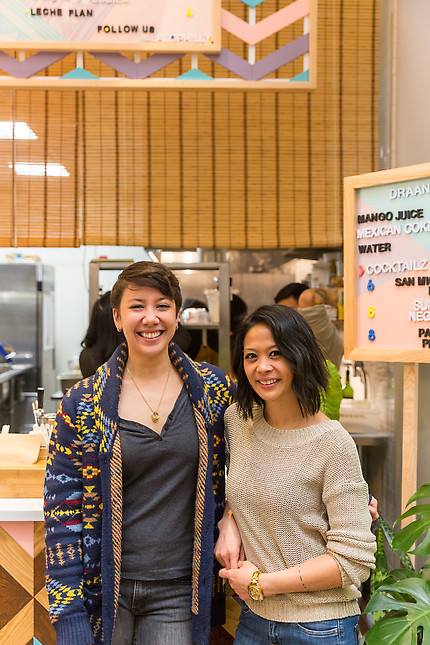 Who run the world?
In celebration of National Women's History Month, we'll be highlighting all of our female business owners at The Bourse.
First up? Meet Jillian Encarnacion and Resa Mueller of LALO
Jillian and Resa are half of the talented team behind Lalo, the celebrated fast-casual Filipino spot located in the center of the food hall. Jillian's Lolo (grandfather) sold Filipino-style BBQ sandwiches and skewers from a small cart on Independence Mall for decades. The Bas ka Bob Sammy is sourced from Jill's Lolo, so it's no surprise that it is her favorite. Resa's is the Kalderata, but it makes her homesick, so she can't eat it. Womp.
When Resa isn't behind the LALO counter or bar (catch her at Royal Boucherie and R&D Cocktail Bar), she enjoys some quality GTLA (Goal To Lazy Around) or, on the rare occasion, a date night with Jillian, who's usually at the gym, catching up on house chores, or her favorite Bravo shows on her days off.
Drawn to the hospitality industry by a love for creating and strong familial influences, the pair are proud to be a part of Philadelphia's supportive and talented food community.
Stop by and say hi to Jillian and Resa!