Market News
Sculpt for PAWS
Posted on: November 3, 2021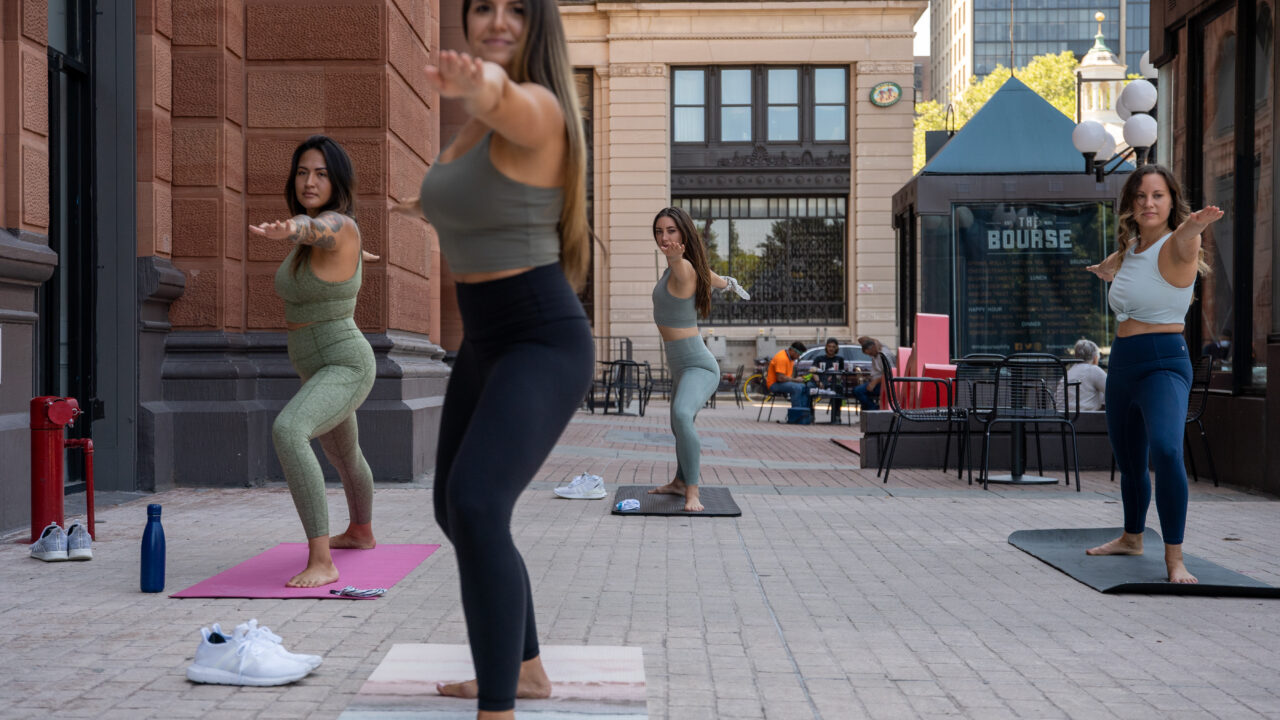 Join us on our 5th St Patio at The Bourse for a fun body-weight Mind Over Matter sculpt class to raise money for PAWS (Philadelphia Animal Welfare Society). PAWS is the city's largest rescue partner dedicated to saving the lives of Philadelphia's homeless and at-risk animals and one of their adoption centers is located right here in Old City, a block away from Mind over Matter yoga studio.
The sculpt yoga class will take place from 10am – 10:45am and the class is $14 to drop-in, with all proceeds benefiting PAWS. Any additional donations you wish to give can be brought to the event and given to PAWS directly. Members of Mind Over Matter are recommended to donate $5. Volunteers from PAWS will also be on site selling a variety of merchandise to benefit rescue animals and the shelter.
Tickets can be purchased here. The class will be capped at 25 people and is BYOM (Bring Your Own Mat). If there is an inclement weather, the event will be moved inside and attendees will be notified prior to the event.
Yogis are welcome to enjoy fare from select food hall vendors inside after the event. To keep staff and guests as safe as possible, masks are required to be worn inside The Bourse building.
Rise and shine, flow and align, support a good cause, and sculpt for PAWS!