Market News
Three Cheers for the Red, White, and Brews!
Posted on: July 1, 2020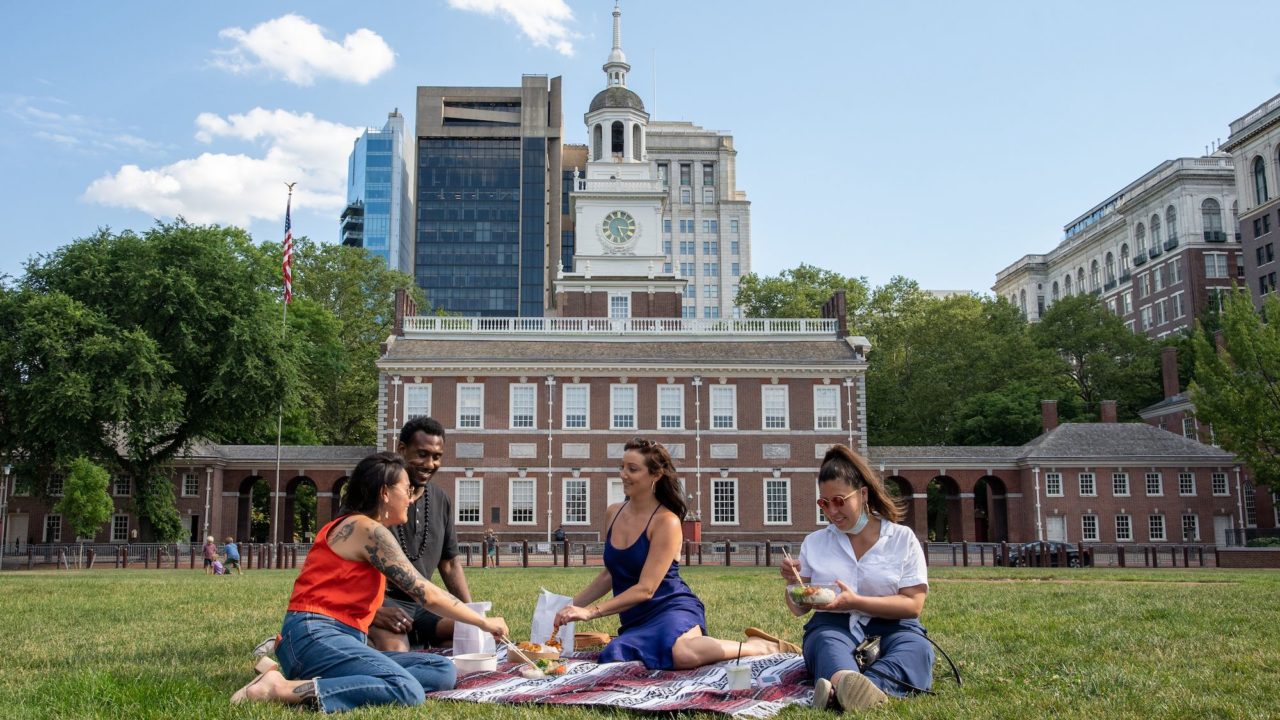 We know that this holiday weekend may look a little different than in years past, but that shouldn't stop you from celebrating. Enjoy the 4th of July from America's most historic square mile!
Join us for some red, white, and brews on our 5th Street patio overlooking Independence Mall with our friends from Freebyrd Chicken. They will be outside serving Miller Lite, Yeungling, Yards' Brawlers, and boozy iced tea all afternoon from 12-7 pm.
Want to take the celebration elsewhere? Grab your blanket, face mask, and takeout from our open vendors and walk across the street to Independence National Historic Park. Enjoy a picnic with views of Independence Hall, and the Liberty Bell, or take a short walk to the Declaration House, Betsy Ross' house, or Washington Square.
Soak in the rich history that surrounds Philadelphia and have a happy 4th of July!
4th of July Hours:
Grubhouse: 8am – 2 pm
Freebyrd Chicken: 12 pm – 7 pm
Scoop DeVille: 12 pm – 10 pm
Abunai Poke: 11 am – 7 pm
Marino Bros: 10 am – 4 pm