Market News
We are Philly Strong.
Posted on: April 13, 2020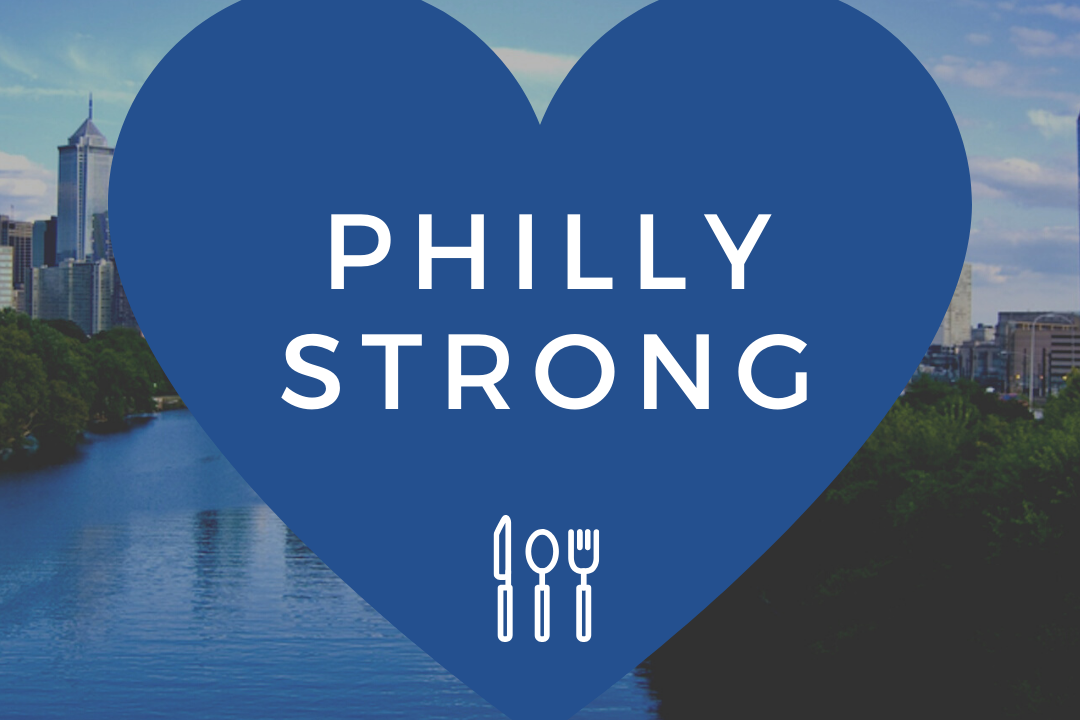 We miss the sounds and smells of a bustling food hall. But, until we meet again, you can support our vendors below by enjoying delicious eats and more via delivery, contactless pickup, and online shopping:

Art Star
Shop home goods, jewelry, wares and more online here. You can also enter to win a $100 gift card in a special raffle. Purchase one raffle ticket for $5 or four tickets at $15 to increase your chances of winning.

Abunai Poke
As the Hawaiians say, "a hui hou" meaning "until we meet again," purchase a gift card for the next time you can see our friends at Abunai Poke.

Baby Buns
In need of some buns, hun? Baby Buns is available on Caviar, Grubhub, EZ Cater, and Uber Eats.

Barry's Buns
You asked and Barry's Buns heard y'all loud and clear — the buns are back in Philly! On Friday, April 24th, Barry's Buns is offering a two-hour bun pick up from 11 am-1 pm. Please note: the deadline to order is April 19th. Call 267-521-2867 or email barrysbuns@gmail.com to place your order. If you are in the Chestnut Hill area, contact Barry's Buns for all of your bun needs! You can also purchase gift cards here.

Bluebird Distilling
Elevate your quarantine bar cart with locally-made spirits from Bluebird Distilling. AND they'll deliver to your doorstep. They're offering free delivery on all purchases over $100 made online to the Philly 5 counties with code PHILLYLOVE. All purchases will come with a bonus gift valued up to $35. Purchase a gift card for your next happy hour out on the town here.

Bricco Pizza Romana
Bricco's Westmont, NJ location is still open for pickup and delivery. Head to their website to place your order. Not in the delivery zone? It's only a 20-minute drive from Center City, Phila. And, trust us, it's worth it.

Bronze Table
"Pasta Time" away with making an Italian Sunday dinner any day of the week with fresh handmade pasta from Bronze Table.

Freebyrd Chicken
Take part in the revolution against the bland and boring with some damn good chicken from Freebyrd! Order through their website, Caviar, DoorDash, EZ Cater, Grubhub, Postmates, and Uber Eats.

Grubhouse
Breakfast is the most important meal of the day. Order yours through Caviar and Grubhub.

LALO
@savephillyeats is Philly's digital hub helping our city's restaurant and bars weather the current crisis. Browse unique culinary experiences and offers from your favorite restaurants, bars, chefs and bartenders, which can be redeemed once this crisis has passed. LALO's very own Resa Mueller is offering two one-of-a-kind experiences, including a signature cocktail party as well as a Baller Boodle Fight, butlered cocktails followed by Kamayan-style dinner. You can also support LALO with the purchase of a gift card.

Menagerie Coffee
While Menagerie Coffee is temporarily closed at The Bourse, you can still get your caffeine fix at their flagship location on 3rd St. All you have to do is pre-order here and then stroll on over to pick it up. While you're grabbing your cup of joe, you can also pick up a box of fresh produce.

Mighty Melt
Support Mighty Melt by purchasing gift cards and cheese pun song lyrics on your t-shirts.

Prescription Chicken
The only thing that makes staying home better is piping hot homemade soups from Prescription Chicken just like grandma makes, delivered right to the front door. Available on Caviar, Grubhub, Seamless, and Uber Eats.

Scoop DeVille
Every day in quarantine should end with an ice cream sundae. Make your own custom blend ice cream, sundaes and more when you order from Scoop DeVille. Available on their website, Caviar, DoorDash, Grubhub, and Uber Eats. You can also purchase a gift card as warm weather approaches.

TaKorean
Right now gift card purchases get an extra 20% value! Give a friend a gift, or stockpile credit with this special deal to get TaKorean later when we reopen!