Market News
Wellness Workshop with Wilde Gatherings
Posted on: July 15, 2019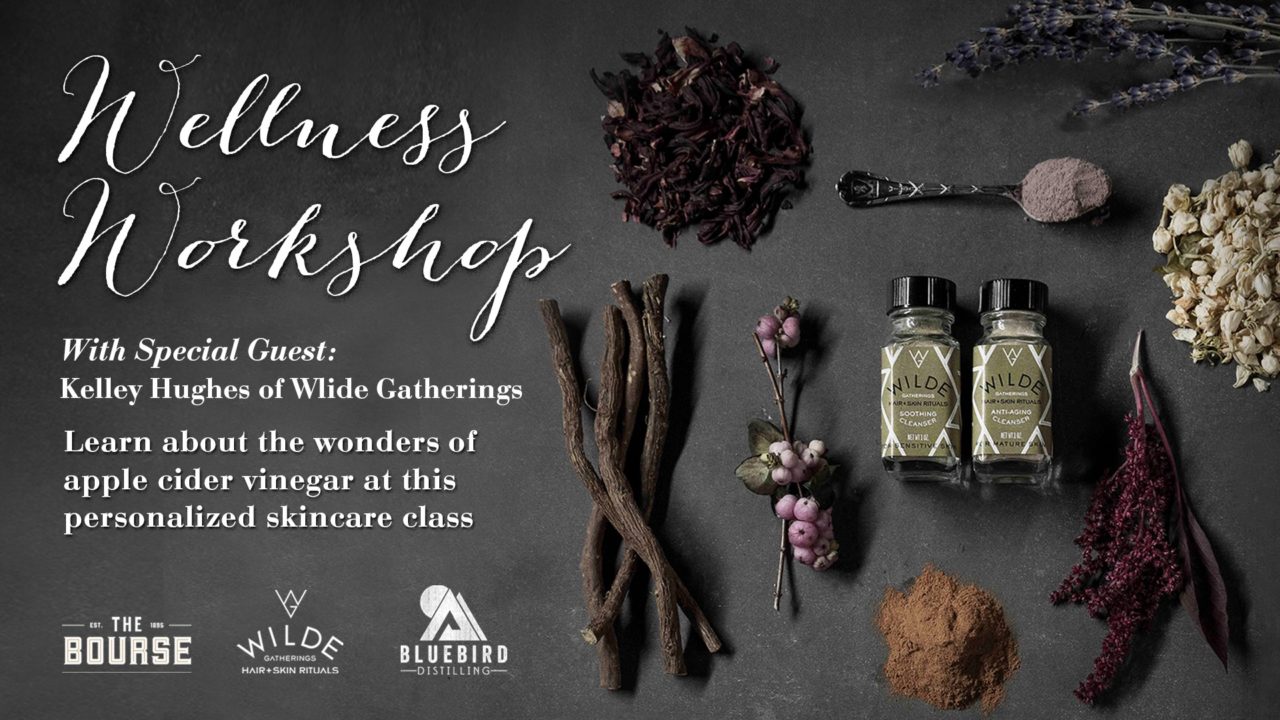 Join us for a Wellness Workshop this Wednesday, July 17, with Wilde Gatherings, a local holistic skincare company based on Ayurvedic principals!
The workshop will be from 6 to 8 pm in front of The Bar by Bluebird Distilling under the atrium. Learn about the wonders of apple cider vinegar with interactive instruction from special guest Kelley Hughes, owner of Wilde Gatherings.
Enjoy a complimentary alcoholic or non-alcoholic shrub from Bluebird Distilling, made with apple cider vinegar, and take home two custom-made skin products, a 1 oz. Wilde Gatherings herbal cleanser and a 2 oz. apple cider vinegar skin tonic, with a retail value of over $35.
Tickets are $25 per person.
Get your tickets here: Wellness Workshop with Wilde Gatherings