Market News
We've extended Bootcamp & added Family Friendly Classes!
Posted on: September 21, 2020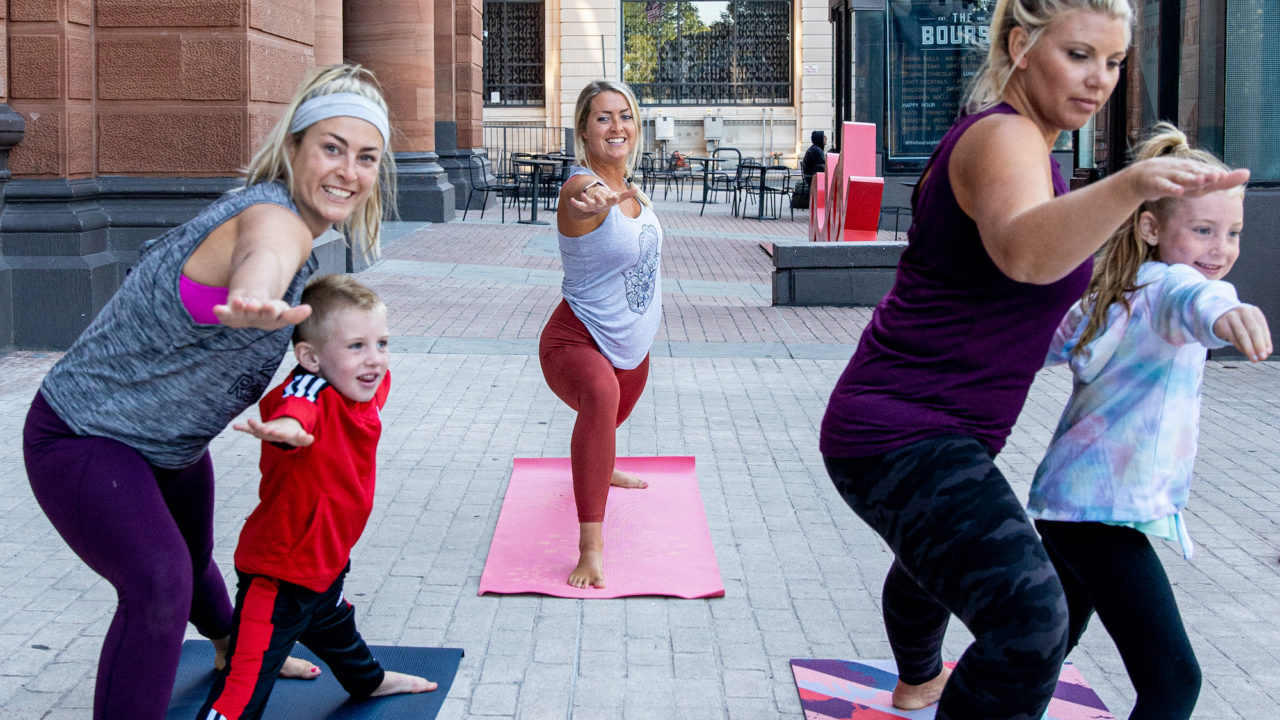 Hey #FitFam 💪 We're excited to announce that we're extending our Bootcamp series with Jax Fitness through October 31!
AND we're adding new family-friendly all-ages classes starting Saturday, October 3rd.
The adult classes will be held on the 5th St. patio from 9-10 am on Saturdays, followed by the all-ages bootcamp from 10-10:45 am.
Bootcamp at The Bourse: (Adult Classes) 9-10 am
October 3rd – Mats & Mimosas – Pilates – Low Impact class to length and tone the full body
October 10th – Booty, Core, and More! – Low Impact Exercises that target your best assets
October 17th – Dance Jam
October 24th – Yoga Fire – Yoga fuses the intensity of HIIT training with the heart of yoga for a complete cardio workout using weights and yoga poses *Weights are recommended*
October 31st – Trick, Treat, Tone & Tighten –*Weights are recommended*
You can purchase tickets for Bootcamp classes here:
Family Fitness Schedule: 10-10:45 am
October 3rd – Yoga Fire – Mix between yoga and strength training
October 10th – Family Fun Yoga – Enjoy sun salutations on Philadelphia's most historic square mile
October 17th – Wiggle It – Start your morning with some dancing
October 24th – Superhero Strength – Channel your superpowers in this epic cardio and strength workout
October 31st – Monster Mashup – Trick or treat yourself to this spooky HIIT (High-Intensity Interval Training) class
At the end of every sweat sesh, you'll be rewarded with a mimosa or Bloody Mary from Grubhouse and kids will have their choice of pancake, grilled cheese or pb&j. Tickets are $17.00. An additional child's ticket is $5.00. Max 2 children per adult.
You can purchase tickets for Family Fitness classes here.
We are following all local and state guidelines for safe operations. These include but aren't limited to:
Social distancing markers will be measured to ensure that guests remain at least 6 feet apart.
Guests and instructors are required to wear mear masks at all times while on-site, except when exercising outdoors if all guests remain at least 6 feet apart.
Hand sanitizer and additional cleaning materials will be supplied for guests' convenience.